At last year's FuelX Talent Mobility Conference, Dave Ulrich, the long-standing HR thought leader, speaker, author and professor, made this prediction when asked if he thought that employees would look to leave for better jobs whenever the global lockdown eased. He said:
"Will there be a job exodus when the pandemic lockdown eases? I don't know. I do know a trend — personalization. People need to be attended to in a personal way. When they feel leaders treat them with empathy and respect, they will stay. And if their experience gets personalized to them, they will probably stay …"
In other words, Dave Ulrich predicted that organizations would retain workers if they took a personal approach with their people ­– an approach centered around empathy and respect.
Fast forward to March 2022 and the HR Transform conference in Las Vegas, where 1,500 HR and talent management professionals hungry for insights they could apply to their own workforce, heard speaker after speaker get up and say that one of the critical qualities leaders need to manage their teams today, is empathy.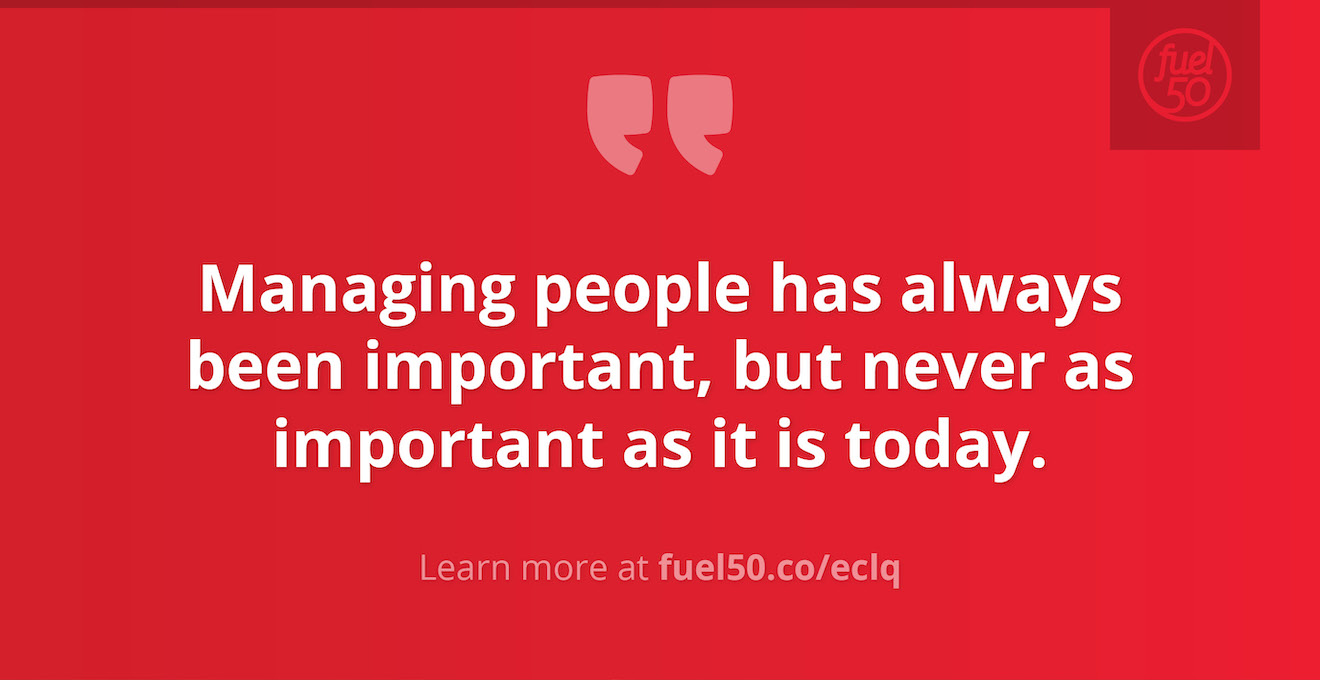 Empathy and Compassionate Leadership
Forbes made this same point last year, and they made it clear that empathy was now a key skill that ALL leaders needed to have in their managerial toolbox:
"The pandemic underscored an important leadership lesson. It has become essential for companies to hire and develop managers capable of moving their organization forward during both good times and bad. That requires looking beyond traditional management development strategies and fostering the skills most critical for success. One of those capabilities is empathy — a vital leadership competency. And it's probably the single biggest management skill needed in today's workplace."
All of this raises an important question ­– how do you define empathy?
Forbes defines it like this:
"Compassionate leadership means having the ability to understand the needs of others and being aware of their feelings. Unfortunately, it has long been viewed as a non-essential soft skill. Research, however, shows that empathy in the workplace positively influences job performance.
 One fascinating study analyzing data from 6,731 managers in 38 countries found that managers who practice compassionate leadership toward direct reports are viewed as better performers by their bosses. And on the flip side, leaders rated as empathetic by their team were also rated as high performing by their boss."
Skillsyouneed.com adds a little more:
"Empathy is, at its simplest, awareness of the feelings and emotions of other people. It is a key element of Emotional Intelligence, the link between self and others, because it is how we as individuals understand what others are experiencing as if we were feeling it ourselves."
This all comes down to a sharper focus ­– how do managers help the people they manage to better cope with the tsunami of challenges and changes that they and organizations have struggled with during the past two years.
And it's a reminder of what Dr. Kelly Monahan, the former Global Lead Talent Researcher for Accenture (she's now Director of The Future of Work, at Meta), shared in her presentation at last year's FuelX conference. Her point was very clear and increasingly urgent: Managing people has always been important, but never as important as it is today.
That led to her key point about the need for more humanity in how organizations deal with their workforce:
"More and more people are demanding more from their workers and businesses … because of the high talent need, people will make different decisions about who they work for. … "All of our lives have been upended … our day-to-day is no longer normal … the human side of what we do has never become more important …".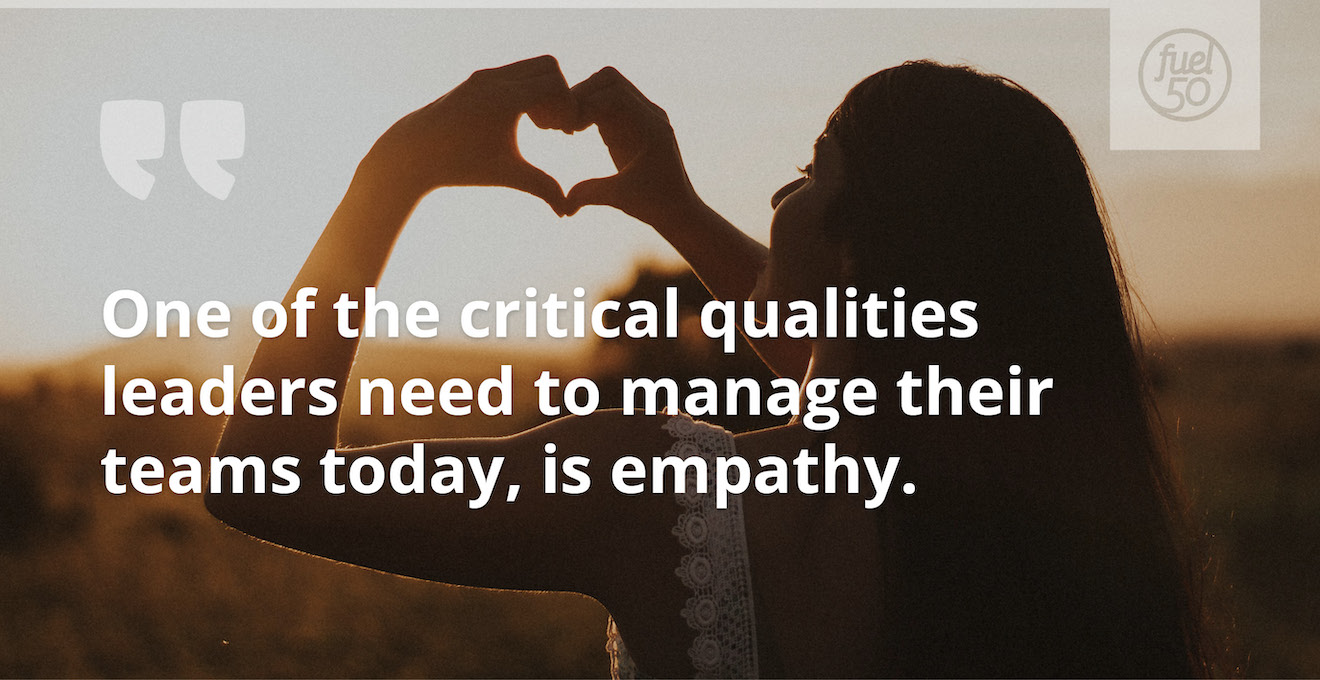 Better workforce engagement is the goal
This message about the critical importance of empathy and a managerial focus on "the human side of what we do" was discussed repeatedly at the HR Transform 2022 conference, so much so that "empathy" was touted as the buzzword for leaders today. It seems this is the big thing that employees and workers are looking for, and managers that don't have it will struggle to be successful moving ahead.
One HR Transform speaker – Stephen Bailey, CEO and Co-Founder of ExecOnline – stressed that empathy is simply the ability to "be willing to be vulnerable and admit what you don't know." And Mai Ton, the former Chief People Officer as Kickstarter and author of Come Into My Office: Stories From an HR Leader in Silicon Valley, made the case that "Empathy is the most important leadership skill for our troubled times."
This focus on empathy, and the realization that treating employees well and caring for them as someone beyond just a person paid to do a job, is a truly powerful way of creating a better workforce for all – one that is more engaged, more productive, and higher performing.
Forbes makes the business case for empathy like this:
"Empathy is a bonding agent: when we take a moment to consider another's point of view and life circumstances we feel connected; when we feel connected at work our lives have more meaning. When our work lives add meaning to our lives overall we feel engaged; work becomes a natural, organic extension of who we are.
Thus, empathy in the workplace creates engagement, and when people feel engaged at work it positively affects the culture of an organization and ultimately the bottom line.
When it comes to leadership, people are more willing to follow someone who makes an effort to listen to and understand their lives and struggles. Given the pandemic and the world climate in general over the last two years, empathy has taken center stage."
In other words, empathy is the "secret sauce" in building a better workforce. How are you embracing empathy in your organization today?
Report
Capability Trends Report: Navigating the Impact of External Safety Threats
Explore recent world events and how those are informing crucial employee capabilities.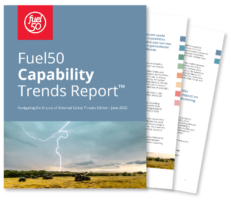 Download