It may have taken a little longer than expected, but the FuelX Talent Mobility Conference by Fuel50 took place in London last week to a full house hungry for great insights into talent management and building a better employee experience.
As Fuel50 CEO Anne Fulton put it, "We tried to do this two years ago, and here we are. It's taken us this long, but it is such a pleasure (to be here again)." And what she said at last year's virtual FuelX conference is just as relevant to the live event in London in 2022: "Our purpose is to enable everyone to evolve their potential and talent to be their best at work… our vision is to transform the world and the people experience in organizations around the world."
Since 2017, FuelX has celebrated best-in-class talent strategies that deliver internal talent mobility and workforce reskilling. More specifically, FuelX brings together a line-up of great speakers – experts and influencers – all from award-winning organizations that have been working to both learn AND grow from the global challenges of the past few years.
Here are some key takeaways and learnings from our incredible speakers at FuelX London 2022.
The talent crisis continues to be a part of our reality
Anne Fulton, CEO & Founder of Fuel50 began the day poignantly reminding us of the challenges organizations are facing today. "Skill shortages are a reality for us today… the talent crisis is real in every corner of the world… (and) high competition for talent is going to remain a part of our reality."
She explains that as a result, we are now entering an 'era of talent optimization', where organizations must focus on becoming agile and building resilient workforces. This all starts with developing, reskilling, and continuously supporting the growth of employees – which were all stand-out themes at this year's FuelX conference.
Founder of The Corporate Humanist Consultancy, Larry McAlister, also shared his take on key trends in the Talent Marketplace, including the fact that skills and mobility are now becoming the new career plan. "People are hungry for skills… employees view acquiring skills as a personal investment… so you need to be building an AI-enabled, forward-looking skills architecture."
Throughout the conference, there was shared sentiment on how crucial talent marketplaces are in identifying skills gaps, enabling meaningful career conversations, and powering talent intelligence.
Serena Gonsalves-Fersch, Global Head of SWO Acadamy at SoftwareONE, emphasized the need to link your talent data with your business strategy. "Without that link, you don't know what skills you need, you don't know what skills to develop, you don't know what skills to hire, and you don't know what skills to promote… so I think there's that element there, which a talent platform provides in spades."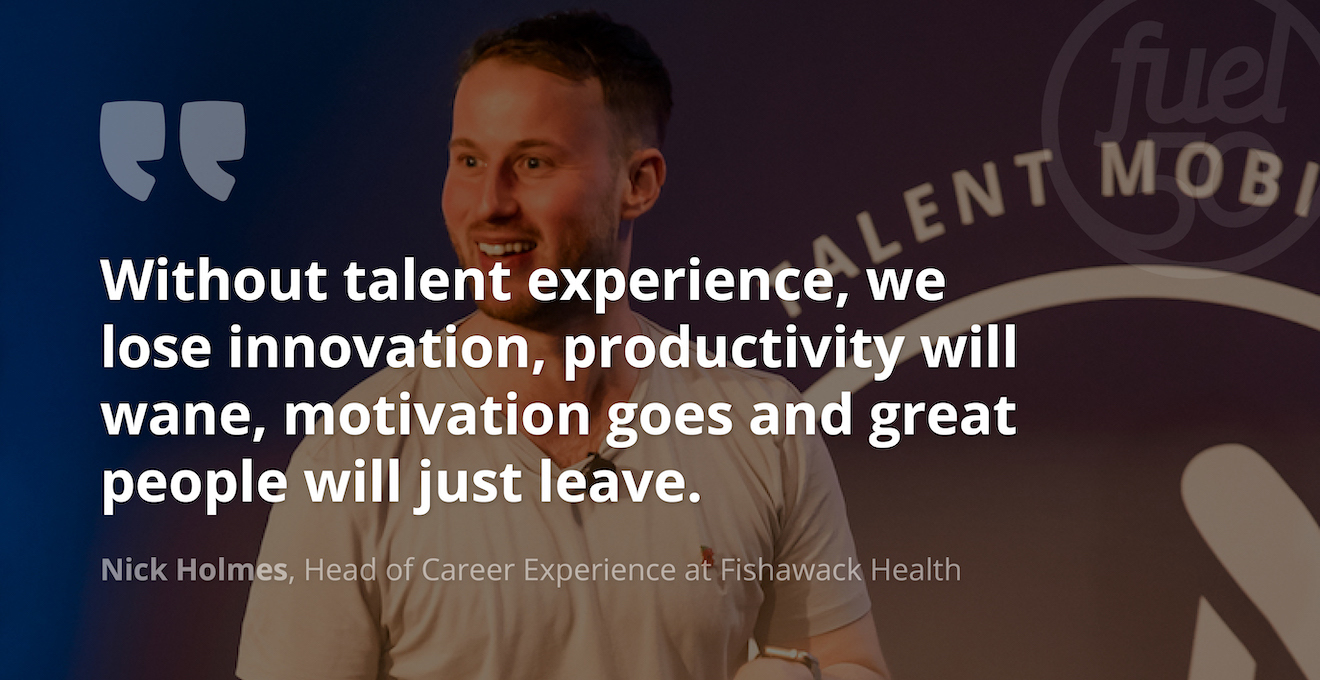 The better the experience you give people, the better their actions will be
How can organizations foster a collaborative, innovative, and creative work environment? It all comes down to creating an exceptional talent experience according to Nick Holmes, Head of Career Experience at Fishawack Health.
"Without talent experience, we lose innovation, productivity will wane, motivation goes and great people will just leave… you've got to create the environment for this to be successful. And people say it starts with the leaders… you can start a movement with one or two people talking about this, it starts with drumbeats, not lightning bolts."
Transforming an organization's culture and mindset doesn't happen overnight. It takes time and requires continuous effort across the board. Pierre Noël, People Development Specialist at UNDP, shared his organization's continuous learning approach.
"Our approach is that you can learn all the time, anywhere, in many different ways. We tried to move our culture from 'know it all' to 'learn it all'. And when talking about learning, I like to focus on career. When you learn for your own career development and actually focus on your career goals and learn accordingly, you have a tendency to learn more and be more proactive. So this is where we need to invest into technology to connect the dots and to create a learning ecosystem for our people to thrive."
A human-centric approach has never been more important
Robin Erickson, Ph.D., Vice President, Human Capital at The Conference Board, spoke about the importance of investing in AI, especially with the rapid evolution of technology today.
"I think that it is going to be very important that organizations invest in AI… I do think that the future is now, and rather than being afraid of AI we need to embrace it and be looking to those new skills that employees need. … I think there will be some robots that take away human jobs, but we need those humans to learn new skills, so reskilling is very important."
However, 'soft' skills such as creativity, analytical thinking, problem solving, leadership and learning, will continue to be high in demand for the future. Analyst & Author, Paul Corke, predicts that a human-centric approach to leadership and genuinely caring for your people is what will set organizations apart. "We're all humans first. And that's what we've got to get right. This is the generation of the pandemic era, where we've learned to be compassionate and to be kind, and organizations now need to display that in their leadership."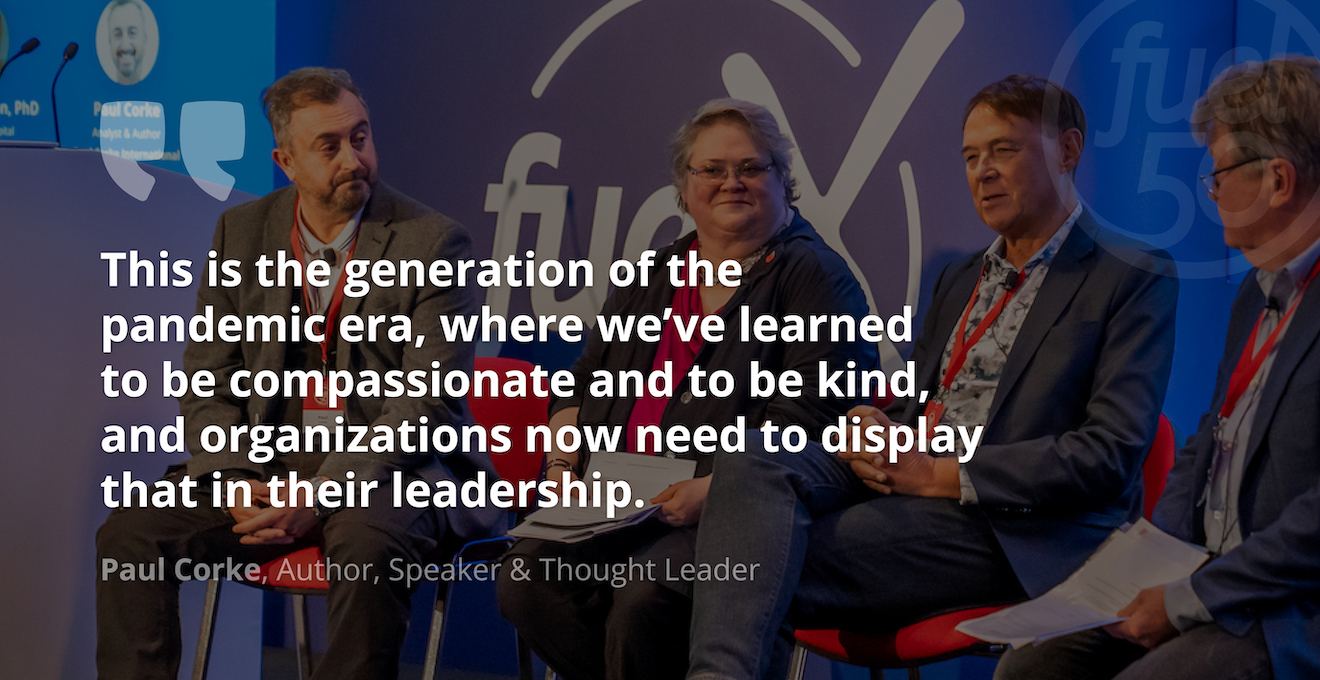 A FuelX to remember
FuelX London 2022 was an incredible action-packed day of learning, connecting, and inspiration. We couldn't have asked for a better lineup of industry leaders and clients who shared profound insights and stories from start to finish. That is what FuelX is all about.
More to follow! Stay tuned for all FuelX London 2022 episodes coming soon… And if you haven't already, sign up here to get notified when they become available: fuel50.com/fuelx/london.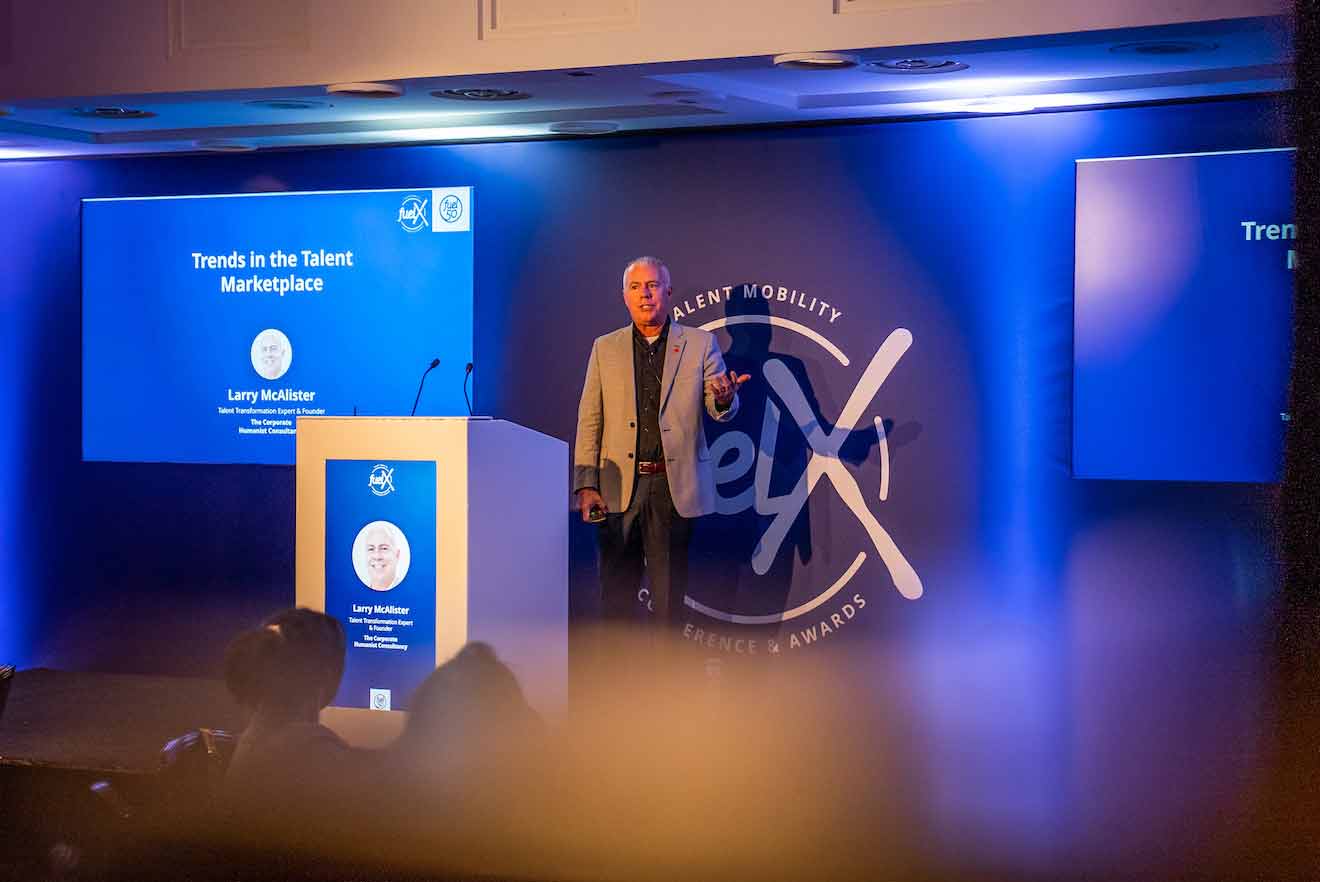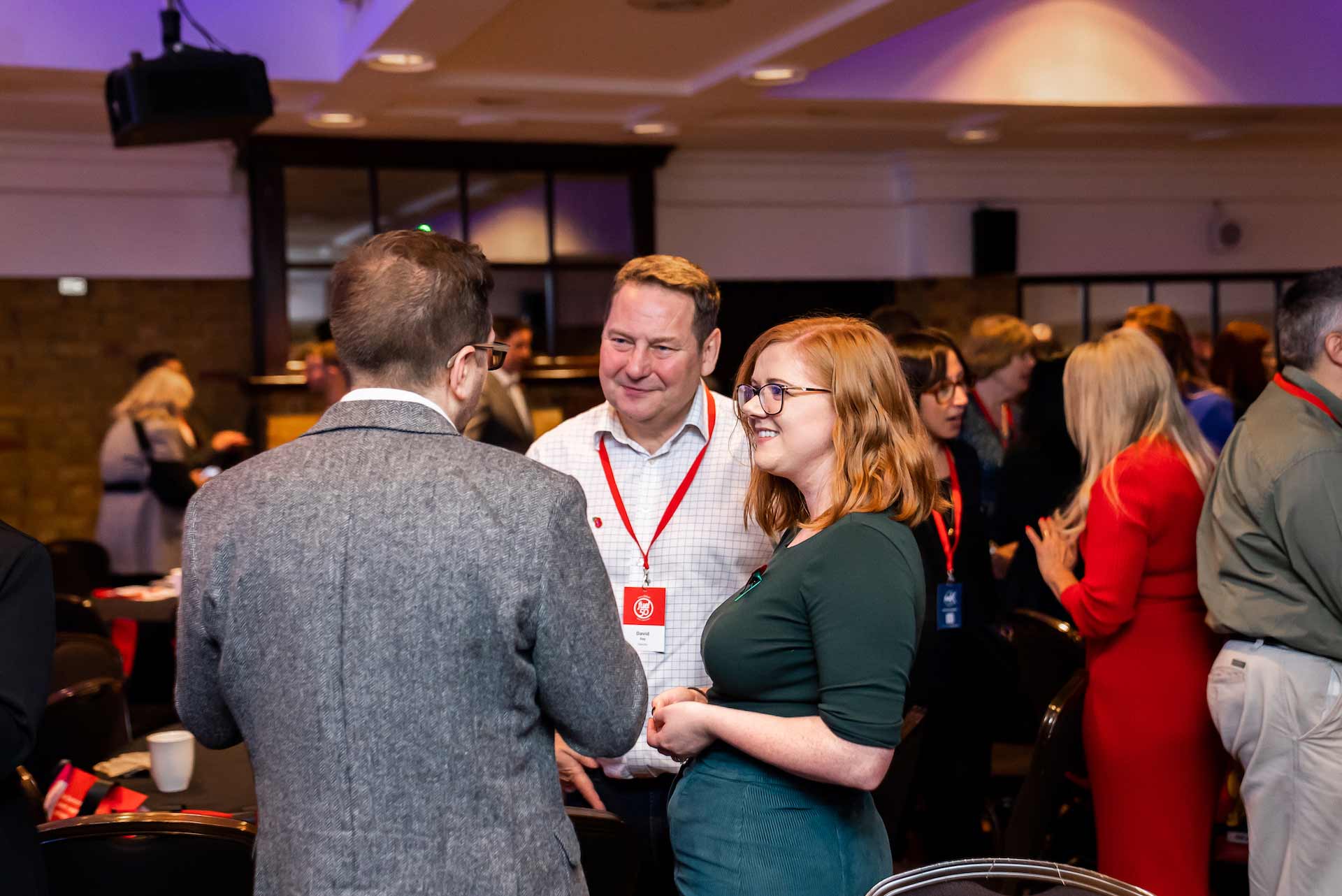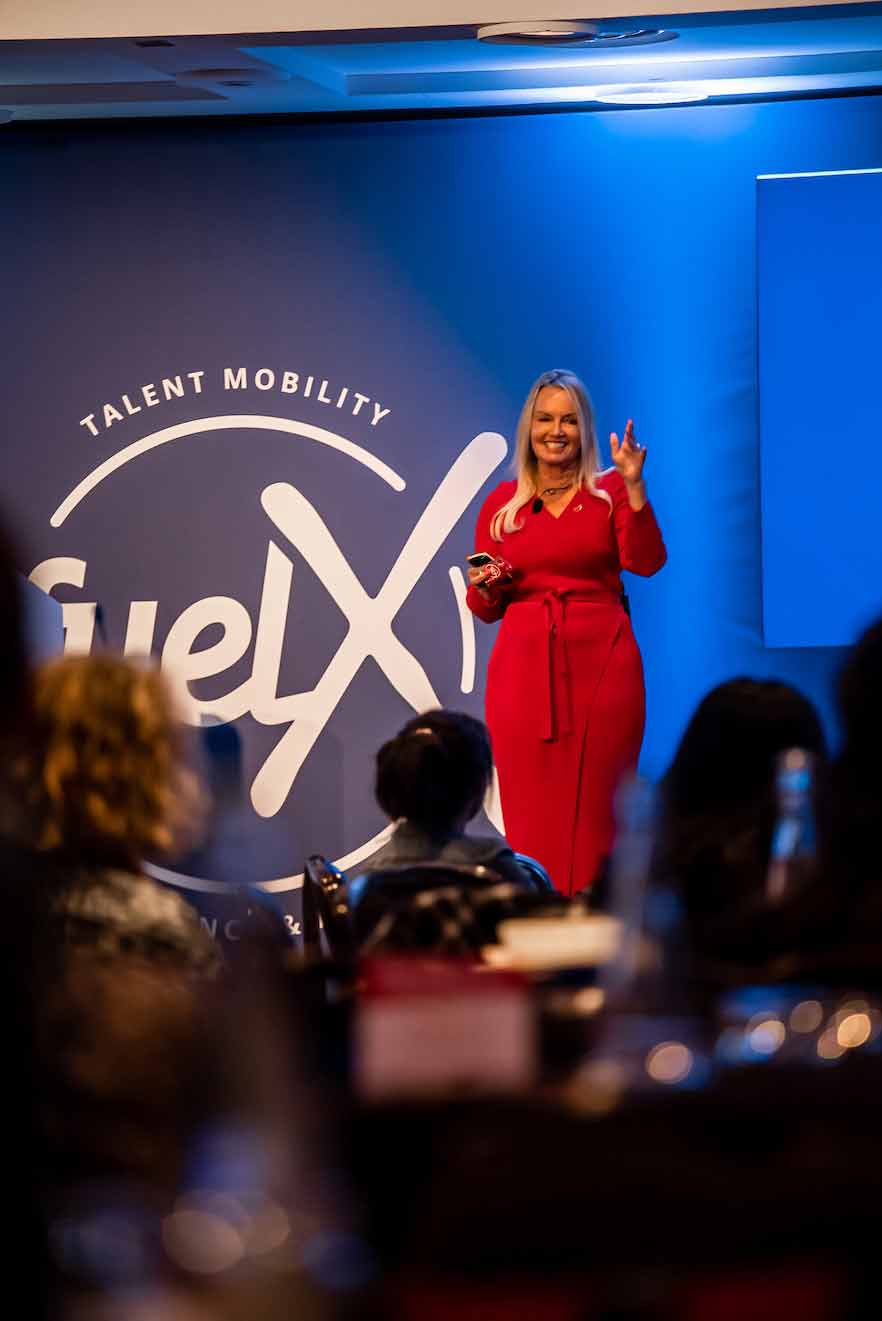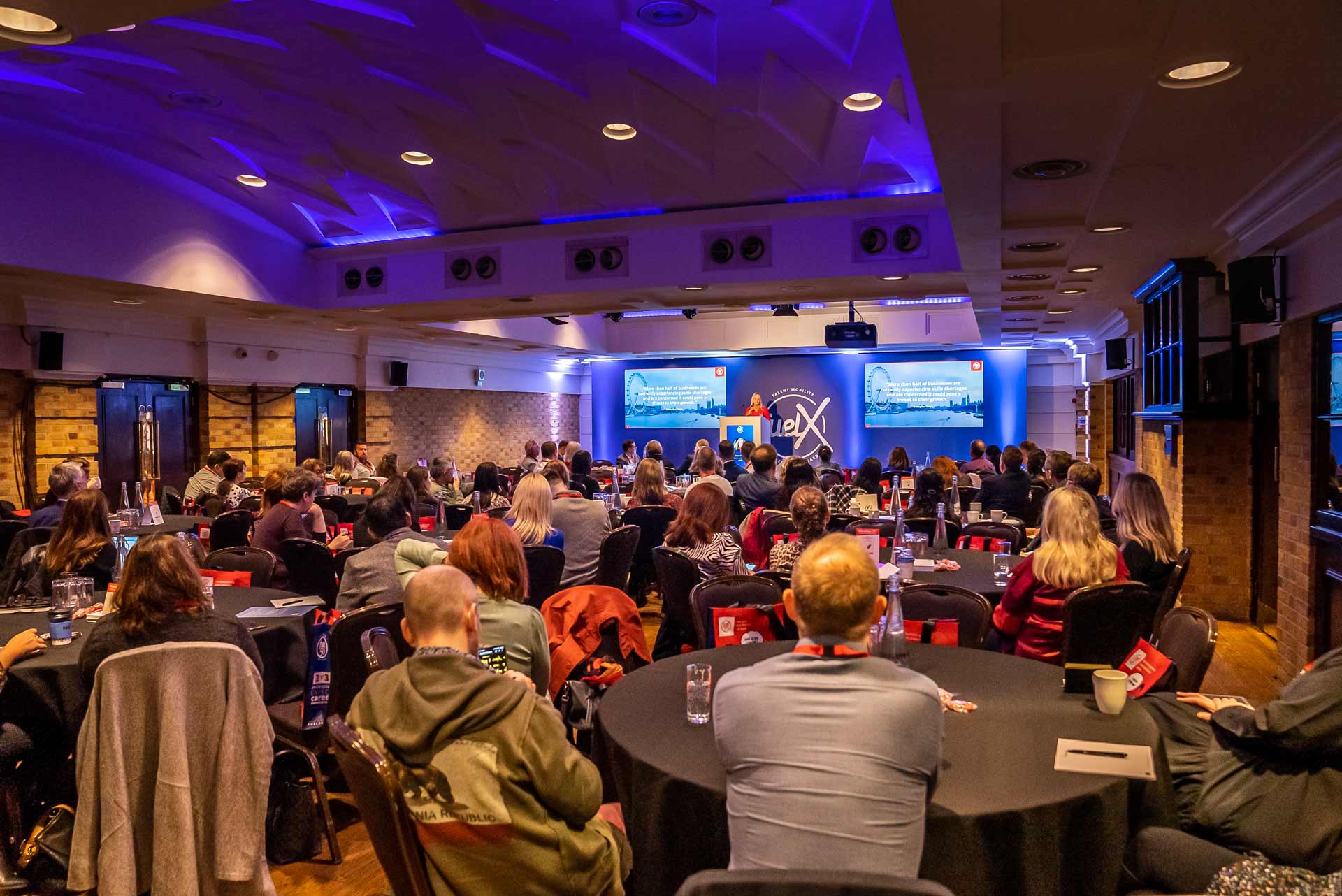 ABOUT FUELX CONFERENCES
Hosted all over the world since 2017, FuelX Conferences by Fuel50 bring together like-minded HR aficionados and top industry thought leaders to celebrate those implementing best-in-class talent experiences and growth journeys for their people!
For more information or to recap on previous FuelX events, click here.