A Talent Marketplace is a powerful tool that smart-matches people, based on their skills, core values, and motivators, to potential role moves and other career development opportunities within their organization, including learning, mentors, gigs, and projects. 
It delivers value to employees, leaders, and HR by supporting people's career growth, unlocking visibility to talent, and providing workforce insights and skills data to drive strategic business decisions.
According to Josh Bersin1, "The Talent Marketplace is like a combination of career management, social networking, and recruiting system all in one. In many ways, it's like your internal "LinkedIn" inside your company – with recruiting features, training, and mentoring all included." 
How does a talent marketplace work?
Employees use the talent marketplace to build their career DNA by identifying what matters to them – their aspirations, skills, core values, and motivators. Their career DNA then feeds the specialized AI to support a hyper-personalized talent experience by suggesting relevant potential role moves and new career opportunities, where they can begin to design their career growth journey, see real-time skills gaps, set goals, and take immediate action through the talent marketplace. 
A talent marketplace gives people visibility to internal career moves. It shows what skills they need to add or improve before stepping into a new role and suggests ways to close those skill gaps in real-time through learning, gigs, mentors, projects, and more, all within the talent marketplace. 
In addition to career pathing, talent marketplace platforms enable employees to track their career growth with goal setting, objectives, and action plans, empowering them with a clear sense of purpose, vision, and actionable career development steps. They also provide a place to catch and celebrate their wins and request and give feedback.  
Leaders use the talent marketplace to gain visibility to their talent, support short- and long-term career growth, build their teams, see retention risks, easily source the best talent for new roles, and have great career conversations with their people. 
With a talent marketplace, leaders can see what talent they have and where it is in real-time. They can identify their people's skills, career aspirations, strengths, and growth areas and then support personalized development plans to help people reach their full potential and truly love what they do at work. 
A talent marketplace gives leaders the power of talent pipeline visibility by unlocking the ability to surface insights and data quickly on their teams. Leaders can create and manage their talent pipelines, create pools of in-demand talent, and plan and organize their teams. They can find the best-fit talent for new or existing roles as they can see the skills gaps across their talent and who is most ready. 
Talent marketplaces enable leaders to support workforce redeployment, re-engineering, upskilling, and reskilling by building talent pipelines to solve business challenges – squad-building, succession planning, agile redeployment, and workforce restructuring – and promote internal talent mobility across teams. 
HR teams use the talent marketplace to harness workforce insights and validated talent data to support strategic workforce decisions, future people initiatives, and organizational strategy. 
With a talent marketplace, HR can understand their talent and see their organization's skills and capabilities. They can then identify what skills they have now and what they need to develop for the future. As a result, HR can give leaders and managers what they need to recruit and attract the right talent with the right skills to ensure the best fit. They can also boost retention by identifying retention risks and areas of the workforce needing attention early. 
Internal mobility is an increasingly important focal point for HR teams as it has the dual benefit of increasing employee engagement and satisfaction while saving on recruitment costs. And as Richard Branson famously said, "If you look after your staff, they'll look after your customers. It's that simple." 
Internal hires are more likely to be a better cultural fit since they already have an inside connection to the corporate culture and know how things function. A talent marketplace speeds up the time it takes to identify new applicants since HR and leaders already have a knowledge foundation that enables them to make recruiting choices more quickly.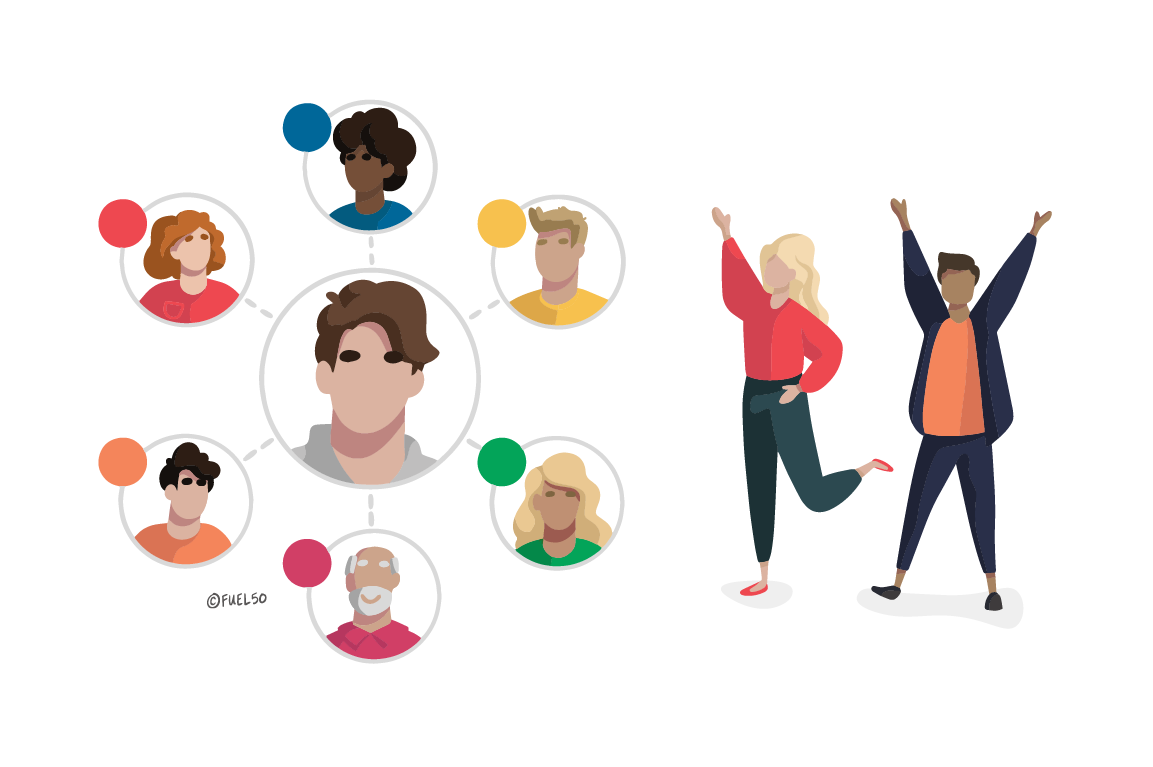 Business Benefits of a Talent Marketplace
Talent marketplaces are proven to increase employee engagement, retention, and internal talent mobility. An ai talent marketplace can support the transformation of the talent experience, resulting in improved workforce productivity and ultimately benefitting the organization's bottom line. 
Fuel50's research2, as well as numerous external sources3, shows that it costs double the amount to hire externally than it does to invest in and build your talent pipeline internally. External hires get paid up to 20% more, and it takes almost twice as long to onboard them than an internal hire. 
Aside from the recruitment cost savings, here are six key business benefits of a talent marketplace:  
Better alignment with company culture

: An internal talent marketplace allows for the hiring of employees who are already familiar with the company's culture and values, which can lead to better alignment and a more positive work environment.

 

Increased

retention and employee engagement

: By providing people with personalized opportunities for career growth and development and internal mobility, an internal talent marketplace can increase employee satisfaction and engagement, helping to reduce turnover rates and increase employee tenure.

 

Improved knowledge sharing and collaboration

:

An internal talent marketplace can break down silos by encouraging knowledge sharing and collaboration between teams across the organization. Cultivating talent communities helps 

close the skills gap

 

and ensures that if one employee is absent for a period, another with the same skills can support their workload.

 

Better succession planning

: An internal talent marketplace can support succession planning by enabling organizations to identify

high performing

and develop high-potential employees for future leadership roles.

 

It fulfills immediate and long-term business needs

: Short-term gaps may be able to be plugged with gigs and projects, while the talent data surfaced through a talent marketplace can inform the organization's

talent management

strategy

 

More impactful career conversations

: Larry McAlister, former VP of Global Talent at NetApp, and a strong supporter of using a talent marketplace to develop talent, says, "Tech is getting you to the human interaction faster and with more actionable data. Precision around growth, at scale." Armed with actionable data points, surfaced through the talent marketplace, managers can hold constructive conversations with employees on their development.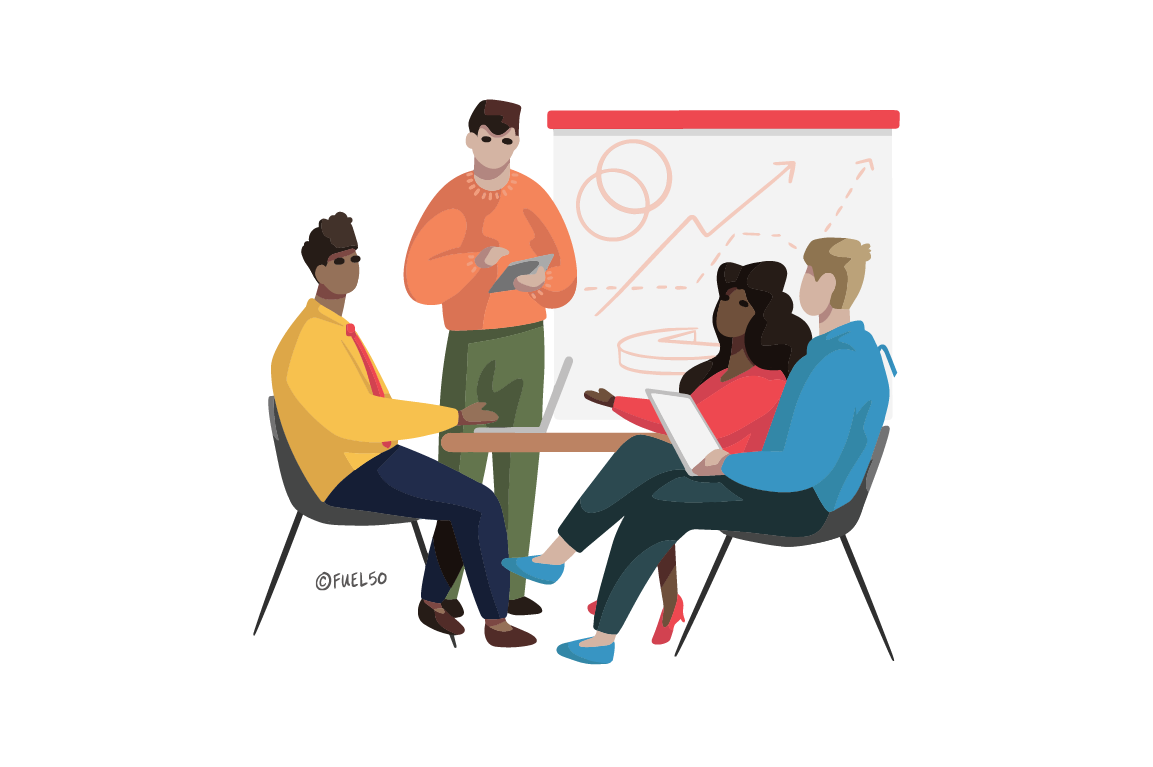 How are organizations using the Talent Marketplace?
Organizations across the globe are realizing the many benefits of utilizing a talent marketplace to stay agile, competitive, and future-ready in today's ever-changing work environment. The shift towards a skills-based approach where employees are valued for their skills rather than their job title or qualification is quickly becoming key for organizational growth and success.  
The best talent marketplace supports this shift by offering better visibility into the skills you have within an organization, as well as the skills needed to operate successfully. It drives reskilling, upskilling, internal mobility and encourages the transfer of skills across the business. It gives leaders access to diverse talent pools to be able to build talent pipelines and solve business challenges — squad-building, succession planning, agile redeployment, and workforce restructuring. Here are some results organizations have seen from using a talent marketplace: 
KeyBank

has seen a 60% increase in training and participation usage across the business, and over 2,774 upskilling and reskilling actions since implementing a talent marketplace.

 

NetApp

has used a talent marketplace to gain visibility into the talent and skills they already have vs. what they need to support their business transformation from a traditional data storage business to a cloud company. They are now able to pinpoint their skills gaps and deploy learning initiatives to fill them.

 

Trane Technologies

has increased internal mobility and recruitment from 39% to 55% with a talent marketplace. 

 
Tips for your Talent Marketplace
It is important that an organization's talent marketplace strategies are properly defined before implementation. Deloitte offers some valuable tips on how to build an effective talent marketplace.4
Make sure you determine the purpose of your talent marketplace platform.

What are your goals? What do you hope to accomplish? How will you measure success? What are your goals? Consider the purpose behind your talent marketplace implementation.




 

Factor in the future of work.

The future of work

is now. In the last two years, the way the world works has changed more drastically than ever. And with more employees

quitting their jobs

more than ever, the future of work must continue to evolve.

What does your future work strategy look like? How will the talent marketplace work with your future work strategy?




 

Choose the right platform that works for your organization.

We know there are plenty of talent marketplace platforms out there. HR professionals, reach out to your networks to see what's worked well for peers in your space. It's important the tool fits your needs and can

stay agile

as your organization grows.




 

Engage and educate managers.

Your people managers will play a critical role in the success of your talent marketplace. Why? Your people managers need to be champions of career mobility. Managers need to understand the value proposition of a talent marketplace. They also need to be aware of the long-term benefits and bigger vision.

Ideally, when you roll out a talent marketplace program, you also roll out manager training. Frequent

internal communication

about the program, its goals, and why it's important is critical. Make sure you're supporting your managers through this journey. You can also provide extra resources, like access to

personalized coaching

, that can help.




 

Spread awareness among employees.

Employees need to know that the talent marketplace works — and works for them. Educate your employees about the talent marketplace. Share success stories to help drive engagement in the program. Make sure it's easy for employees to access the talent marketplace.

Listen to their feedback

, and make sure the process is iterative.

Similar to hiring managers, individual contributors need training and awareness. They also need support. Many people might not know what direction they'd like to take in their careers. They might need help picking a gig that'll fit their career aspirations. Or they might need a coach to help them figure out their strengths and opportunities.

 
Final Thoughts on Talent Marketplaces
It may take some time, attention, and care to set up; however, once up and running, a Talent Marketplace quickly shows its incredible return on investment financially and culturally through increased employee engagement, satisfaction, retention, and internal talent mobility. 
If your organization is seeking ways to remain agile and be ready for whatever the future may bring, then a Talent Marketplace is an essential tool. Start creating your skills-powered workforce and give your people the internal mobility and career growth opportunities they need to thrive. 
Interested? Request a demo of the Fuel50 skills-powered Talent Marketplace to find out more.