As organizations grow, ensuring long-term success requires effective succession planning. But what exactly is a succession plan, and why do organizations need one?
The fact is, no employee stays in the same role forever, and when they inevitably leave the company or transition into another role, you need to make sure your organization continues to run as smoothly as possible.
What is Succession Planning?
At its core, succession planning is the process of identifying critical roles across an organization and building talent pipelines for those roles to ensure a seamless transition when handovers are required. This can be in several situations, such as when an employee resigns, transitions to another position, or retires.
According to SHRM "all organizations can benefit from identifying crucial job skills, knowledge, social relationship, and organizational practices and passing them on to prepare the next generation of workers." The goal here is to create a contingency plan that proactively prepares your organization and employees for future changes within your workforce.
An effective succession planning strategy harnesses an organization's talent bench strength to ensure business continuity and performance. Succession planning also encourages career pathing, internal mobility, workforce agility, and employee development to ultimately support the retention of high-performing talent.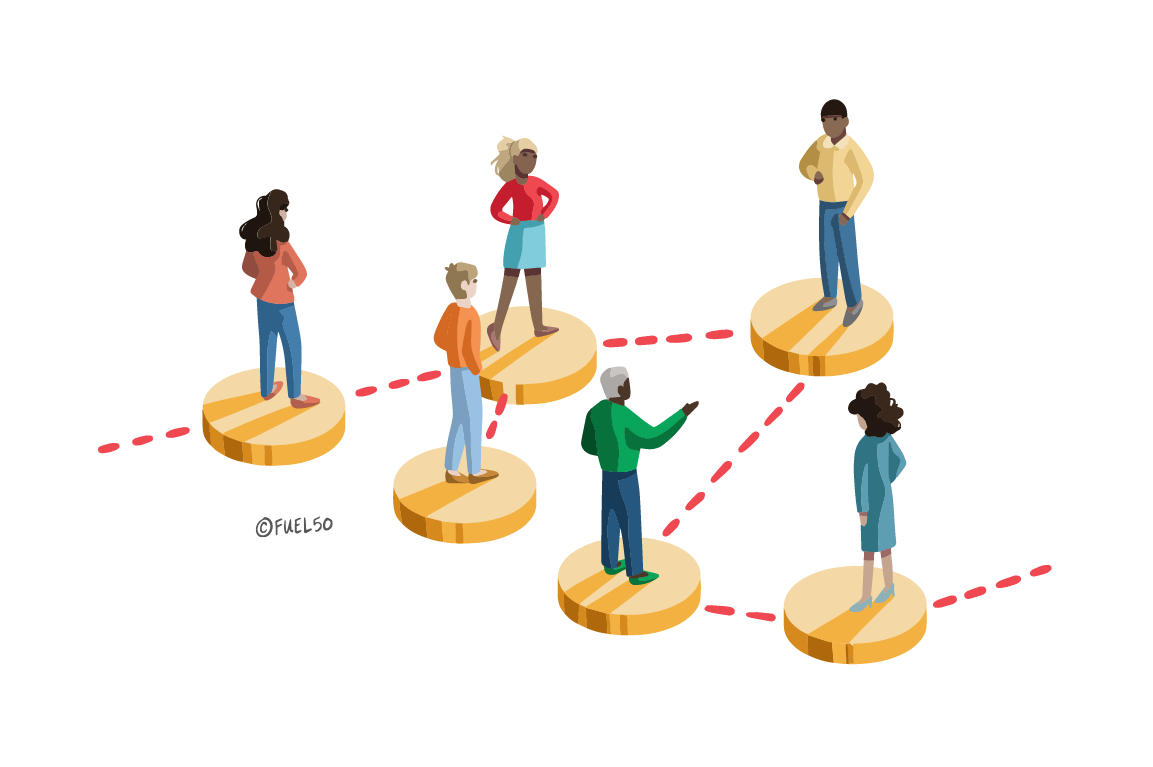 The Benefits of Succession Planning
A well-thought-out succession plan is a win-win for both employees and organizations. Some of these benefits include:
Visible career paths. Employees gain visibility to future opportunities and know there are plans in place to help them progress in their career.
Increased employee development. Employees are offered relevant training and development to prepare them for future roles.
Increased talent mobility. Succession planning prioritizes the redeployment of internal talent rather than external hires.
Boosted talent bench strength. An effective succession plan creates skilled talent pools to fill critical positions across an organization.
Better workforce agility. Organizations and employees become more agile, enabling them to respond to changes quickly and effectively.
Lower hiring costs. Having talent pipelines ready reduces the need to have time-consuming and expensive hiring processes.
Increased employee engagement and performance. Employees become more engaged and motivated when they know there are chances for advancement and progression.
Steps to Building an Effective Succession Plan
When building a succession plan, it's important to remember this is a long-term strategy that will need continuous reevaluation. The most effective plans are refreshed at least once a year to check whether employees are on track and if any updates are needed due to changes or movements within the organization.
The University of Washington outlines three key phases to building a succession plan: The Assessment Phase, Evaluation Phase, and Development Phase.

The Assessment Phase
1. Identify your organization's strategic goals and objectives 
The backbone of a strong succession plan is ensuring that it fits your organization's strategic needs and goals. Start by identifying the key challenges your organization is currently facing and the challenges you foresee in the next 1-5 years. Understanding these challenges will inform the goals and objectives you set for the entire organization.  

2. Identify critical roles that will help overcome those challenges 
Once you have identified the organization's key challenges and objectives, it is easier to pinpoint which roles are most critical for business growth and continuity. Review roles within all departments and levels that require specific skill sets, are traditionally hard to recruit for or have a higher turnover rate. Evaluate the impact each of these roles have on your organizational objectives and determine their vacancy risk.

3. Identify critical skills, competencies, and organizational knowledge 
 Now that you have a list of critical roles across your organization, it's time to identify the skills, competencies, and organizational knowledge these positions need. Dig deep into each role and distinguish the requirements needed to ensure the role is successful in achieving organizational objectives.

The Evaluation Phase 
4. Pinpoint potential succession candidates 
The evaluation phase begins by pinpointing potential talent within the business. Consider whether there are any existing employees that are ready to assume the role or have the potential to grow into it with the right training and development. Think broadly, have an open mind, and encourage honest conversations about employee potential with managers and people leaders. Focus on diversifying talent throughout your workforce.  

5. Create development plans for the identified candidates 
 The next step is to inform your candidates that they are being considered for other roles. This is where conducting meaningful career conversations is crucial. Understand whether the employee is open to moving into another role and/or if there are other roles across the organization that they are interested in.  
 If the employee is interested in the role, it's time to start ramping up their learning and development. Managers should develop a unique development plan tailored to the individual's skills gaps to ensure they are building the skills and competencies they need for their succession role. This can be in the form of training, mentoring, project assignments, and job rotations.
The Development Phase 
6. Capture employee knowledge before they leave 
The development phase starts with capturing the knowledge your employees have before they exit your organization. Whether it be through formal documentation, employee-led training, or audio/video recordings, it's important to ensure you are retaining key organizational knowledge. This can then be passed down to future successors who will assume the role.  

7. Continue building talent pipelines across your organization 
Succession planning is an ongoing cycle, where employees should continually be scouted for future roles across the business. Ensure you offer employees career development and progression plans to help build talent bench strength and create talent pools you can tap into to fill critical positions when needed.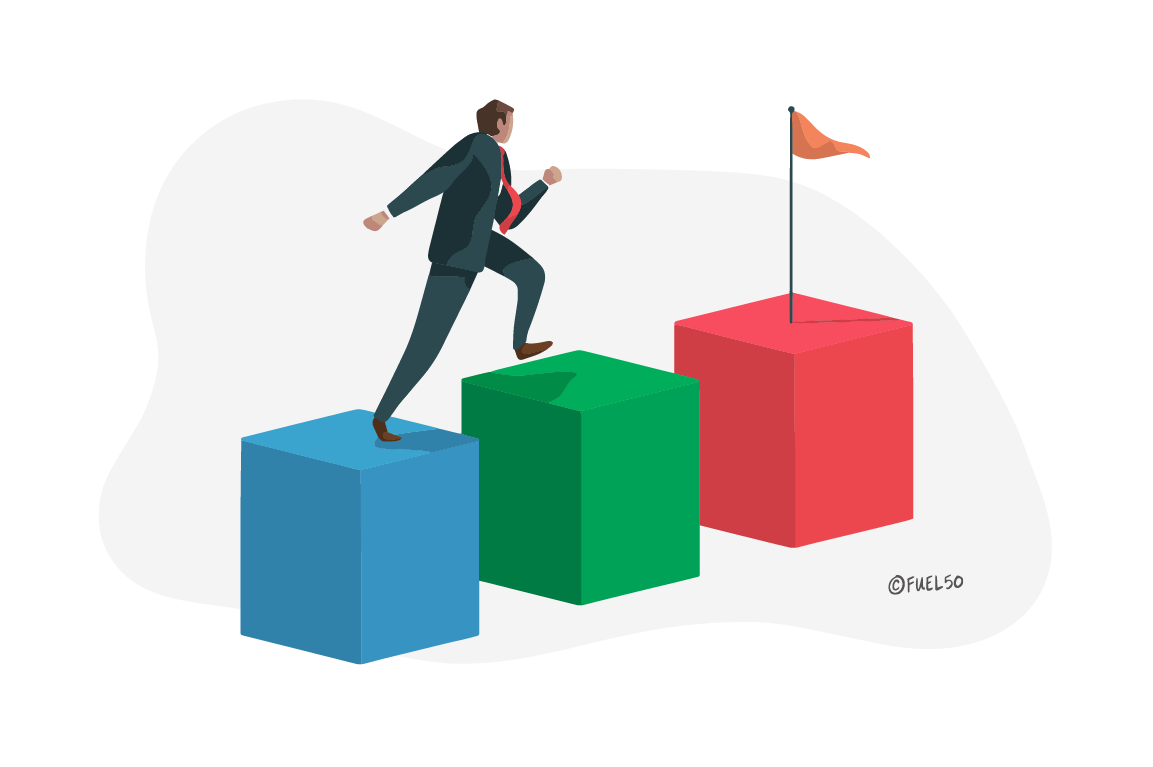 Want to take your Succession Plan to the Next level? A Talent Marketplace is Essential
Building a succession plan is no easy feat – it takes time, patience, and hard work. Fortunately, there is technology that can help make the process more efficient, automated, and practical. A talent marketplace like Fuel50 powers up succession planning for the future using technology to deliver clear visibility to talent and enabling you to easily see what skills you have in real-time, identify best-fit candidates for open roles and opportunities, and build talent pipelines without the stress of manual updates and ongoing maintenance.
Let technology do the hard work for you so you can rest assured that you are always one step ahead with your workforce planning, and the organization is equipped to continue succeeding with ease whenever employee changes and transitions occur.