When applied correctly, workforce architecture is an extremely effective component of an organization's strategy and will help future-proof for tomorrow's world of work. However, getting it right from the ground up is no easy feat. Deloitte calls it "a sizable yet critical task – one that collectively involves talent acquisition, learning, leadership development, career development, rewards, and more across the full continuum of workers."1
Typically, a company will first define its organizational strategy – a long-term, agile roadmap of how the organization will use its resources such as people, time, and investment, to meet its goals and vision. With this in place, the organization can then look at developing its 'blueprint' or 'framework' that defines how it intends to invest in and support its people through talent management. A properly defined and detailed Workforce Architecture enables organizations to mobilize their people, so that you have the right person with the rights skills in the right role and doing the right job. It is important that organizations maintain their architecture to avoid it becoming outdated and to ensure that roles and skills aren't duplicated. 
Career frameworks and workforce architecture
While the term "career framework" is often used interchangeably with "workforce architecture", they are related but are not the same thing. Career paths or career path frameworks define the skills and experience required for specific roles within an organization. This gives an employee a guide to the skills and experience they need to progress to the next level in their career and to perform the requirements of that role. It is typically a flat, linear structure and siloed from other business units within an organization.
While traditional career frameworks have certainly helped organizations develop some structure in their ways of working, they aren't suitable for those organizations that want to be agile. In fact, one of the biggest challenges that enterprise organizations (FTE 10,000+) are faced with is that their career framework doesn't have sufficient role data, and that their skills taxonomy isn't comprehensive enough2. This is where workforce architecture, particularly one that leverages machine learning and automation, comes into play.
Workforce architecture is defined by Deloitte as "the set of interconnected strategies, processes, and perspectives by which an organization deliberately and continuously synchronizes the workforce, the nature of work … and where that work can be accomplished in order to create value and lead through—not just respond to—marketplace disruption."3
Talent Align, a leading South African consulting firm, more simply defines it as "a blueprint of how the organization will invest in and support its human capital/assets…[to] ensure that the human capital workforce is enabled with the relevant direction and support to realize their full potential and to meet the objectives of the business strategy".4
They further describe the objective of the architecture process as "[gaining] an in-depth understanding of and document the current "as is" state, the desired "to be" state, in terms of all of the elements and the processes necessary to migrate from current to desired over time – which may require a number of phases. Workforce Architecture maintains the data and the processes and the moves over time for evaluation and historic purposes and as a recorded route map of the organization's journey in terms of its workforce."5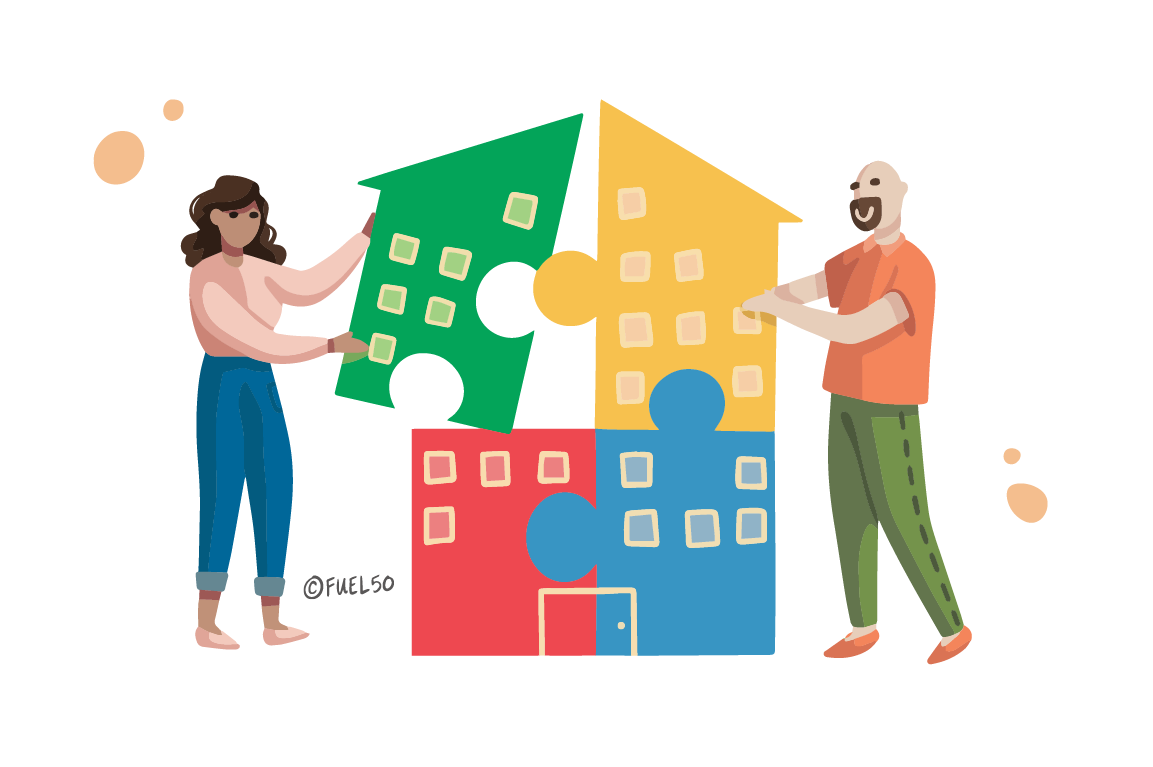 Benefits of implementing a Workforce Architecture
We can easily see the differences between those two definitions and how, to go back to our introduction, workforce architecture is an integral part of an effective organizational strategy and its people strategy. The benefits of implementing a workforce architecture include:
The removal of redundant roles and siloed business infrastructure that then allows for a more holistic, integrated organization.
It is a fluid structure, rather than static, and can flex as the organization's needs change and grow over time
Helps line managers categorize roles into, for example, core roles, critical roles, and those roles that generate the best return on investment. Once categorized, managers can more easily assign a value and investment to these across things like training, development, gigs, stretch assignments, and so on.
It helps map out where your organization currently is, and where you want it to be, as well as the steps needed to get there, while providing the flex should things change (e.g., Covid).
AI Powered Architecture
While necessary to ensure your organization is future-ready, implementing workforce architecture is no small task. In fact, organizations often put this off because it is such a daunting and overwhelming task taking anywhere between four months to a year to complete.6 Try to move too quickly, and you risk missing out key components resulting in an unstable foundation and broken framework. Move too slowly and you may find that changes in the company mean you keep having to start the process over again. So, how do you factor in the updates and changes without compromising your deadlines and losing sight of your roadmap?
This is where organizations can benefit from the power of machine learning and automation. Companies are developing cutting-edge technologies that leverage AI to simplify those tedious, challenging tasks, and maintaining your workforce architecture is one such area where organizations can greatly benefit from this.
One of the challenges facing organizations that want to use AI is how "ethical" the technology is. In theory, if ethics and morals are programmed into the AI, then this shouldn't be an issue. However, there is no singular definition and description of what being ethical is, which makes translating this into something that a machine can follow quite difficult. At Fuel50, we have a deep commitment to delivering ethical AI and address this challenge through continuous observation and analysis by our world-leading team of I/O psychologists and workforce architects who ensure that all data is relevant, ethical, and carries zero bias. Continuous DEI checking of the Fuel50-developed role profiles ensures they are not biased, discriminatory, or supporting unwanted stereotypes.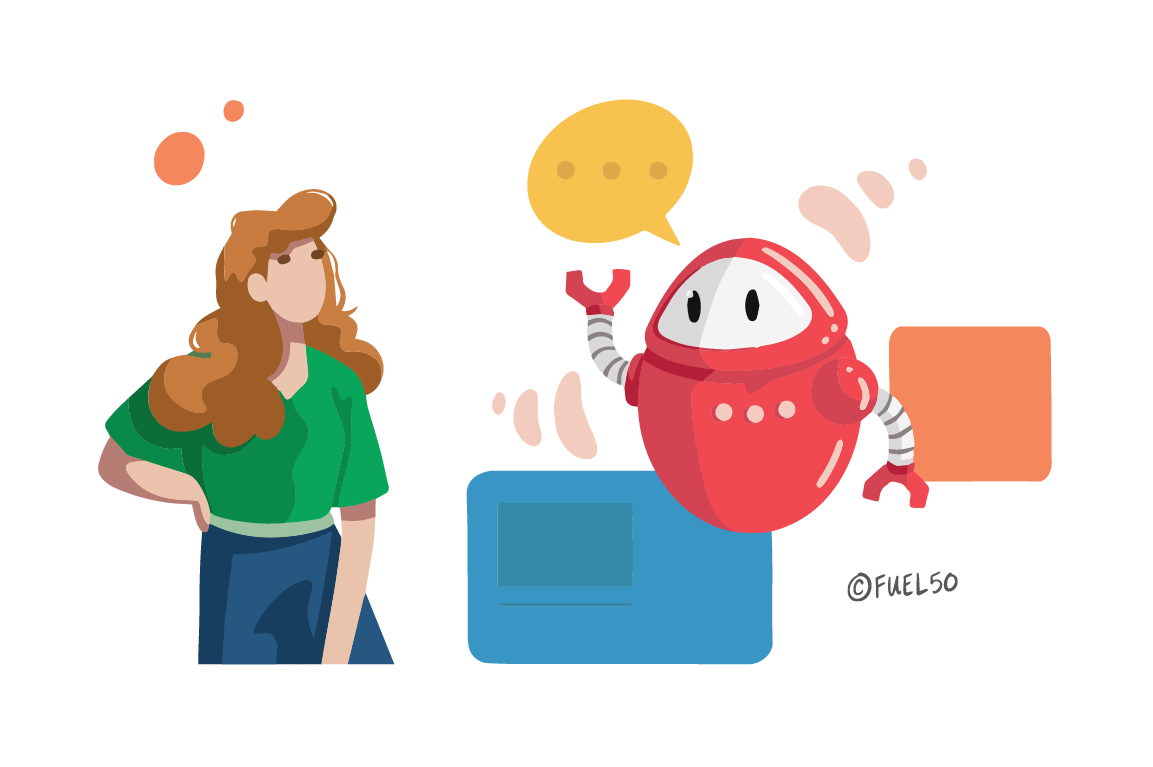 Best practices
The benefits of workforce architecture are clear, but how do you go about navigating the process of implementing one whilst ensuring you avoid the pitfalls? Below are our best practices to implementing and maintaining your workforce architecture:
Define your organizational strategy. By understanding and agreeing on the business' core competencies, finances, goals, and roadmap to achieving success, the business and its HR teams can look at how its workforce will help achieve this.
Define the organization's maturity model. Are you simply managing talent or is your organization tapping into its human potential? Deloitte has developed their own Workforce Architecture Maturity Model that describes how synchronization of the work, workforce, and workplace occurs at each of the four levels of maturity.3

Level 1 – Reactive & Cost-Focused
Level 2 – Responsive & Process-Oriented
Level 3 – Adaptive & Performance-Driven
Level 4 – Inventive & Human-Centered

Define the foundational elements. Job families, career levels, leveling criteria, and job titles must all be defined and made transparent across the organization. This sets the groundwork for developing an architecture that is both structured and flexible.7
Involve line leaders in developing the solution. Where organizations have not asked for input from line leaders, they have found lower levels of acceptance of the changes, and a higher likelihood for failure.5 Managers will be able to confirm things like what competencies are required for employees to grow in their role; how long it takes to develop a skill; how critical certain roles and skills are to organizational performance; and how easy or difficult it is to replace particular roles or capabilities.
Keep global considerations in mind. Be aware of cultural differences in understanding of role title and leveling requirements, as well as local and regional requirements.
Use your architecture to identify talent gaps and skills shortages. This data will then inform your talent strategy from upskilling and mobilizing internal talent or recruiting for those skills and gaps needed to achieve business objectives.8
Once you have your workforce architecture defined and implemented, make sure that you review it at least once a year to ensure the roles and skills are still relevant. Alternatively, invest in hr technology that will take care of this for you and ensure that your architecture is kept up to date automatically.
1. Guiding questions for the Workforce Architecture Framework, Deloitte. https://action.deloitte.com/insight/1315/guiding-questions-for-the-workforce-architecture-framework. Accessed 23 February 2022.
2. Talent Technology Research Survey, Fuel50. Accessed 2021.
3. The Workforce Architecture Maturity Model, David Mallon et al, Deloitte Consulting LLP. https://humancapitalresearch.deloitte.com/article/the-workforce-architecture-maturity-model-11810/. Accessed 2020.
4. Workforce Architecture – What is Architecture and Why Workforce Architecture?, Gail Sturgess, Talent Align OD. https://www.talentalign.com/workforce-architecture-what-is-architecture-and-why-workforce-architecture/. Accessed 2 April 2013 
5. Workforce Architecture – How to Build YOUR Workforce Architecture, Talent Align OD. https://www.talentalign.com/knowledgebase/workforce-architecture-how-to-build-your-workforce-architecture/". Accessed unknown.
6. Job architecture Laying the building blocks of effective Human Capital Management, Deloitte Consulting LLP. https://www2.deloitte.com/content/dam/Deloitte/us/Documents/human-capital/us-cons-job-architecture-041315.pdf. Accessed 2015.
7. Career Frameworks: Your Most Important HR Tool for the Era of Increased Transparency, Rob Northway and Mike Pekkarinen, AON. https://humancapital.aon.com/insights/articles/2018/career-frameworks-your-most-important-hr-tool-for-the-era-of-increased-transparency. Accessed October 2018.
8. What Is Job Architecture and Why Does It Matter?, Deanna deBara, Lattice. https://lattice.com/library/what-is-job-architecture-and-why-does-it-matter. Accessed 17 February 2022.