As HR leaders and practitioners ready their organizations for the future of work, forward-thinking organizations are incorporating coaching into their employee experience arsenal. Coaching offers incredible positive potential to an organization's people in their professional roles, but as the demand increases so too do the challenges and financial cost with scaling it, especially if external coaches are used.
What is coaching?
Many people assume coaching is the same as mentoring, however, there are some stark differences. While a mentor's role is to help guide you, they are also your advocate within the organization. Managers are often expected to incorporate both coaching and mentoring into the ways they lead people, and while 360-feedback and individual career planning can include elements of coaching, there is a definite need for focused one-on-one coaching with employees.
A coach supports leadership development, helps navigate change, helps people take control of their career path, and ultimately helps drive business outcomes.
Due to the rising costs of external coach consultants, many organizations are developing internal coaching teams as more a cost-effective and scalable alternative. There are some key differences between internal and external coaches, beyond the obvious of one being in-house and the other operating independently and being contracted by the organization.
Internal Coaching
There are benefits to opting for an internal coach as Erica Sosna – career consultant expert, a published author in the field, TEDx Speaker and an authority on the subject of career matters – notes below:
Most importantly, internal coaches are familiar with the systems and processes of the organization, its characters and senior management, as well as the culture and behavior of the work environment.
This knowledge allows the coach to have a greater understanding of the challenges facing employees and means that less time is required to explain the context of certain issues within the organization."1
Pros and Cons of Internal Coaching
Pros:
As the coach is part of the same organization, they are familiar with its systems and processes.
Knowing the characters within the organization allows for a more tailored approach to the individual while still being in line with the company's mission, business outcomes and requirements.
Furthermore, any coaching can be specifically planned in a way that supports growth and development of the organization.
It can have significant cost savings compared with hiring external coaches.
It is more convenient to have a coach in-house as employees can arrange one-on-one sessions at their convenience and can speak to them in person should they have a quick question.
It may also be easier for upper management to manage an in-house coach compared with an external coach.
Cons:
In-house coaches will typically have a more generalized training and experience in coaching to be relevant to wide range of employees. This means that they may not be specialized enough to coach some groups, such as high-level executives, and you may still need to contract external coaches.
Employees may find it difficult to trust someone who is an extension of HR and may be hesitant to share certain information that is essential to their growth.
Additionally, an internal coach is typically quite engrained within an organization's culture and may find it difficult to give an external viewpoint to an employee's situation.
Internal coaches will likely have competing priorities and coaching may not be at the top of their list.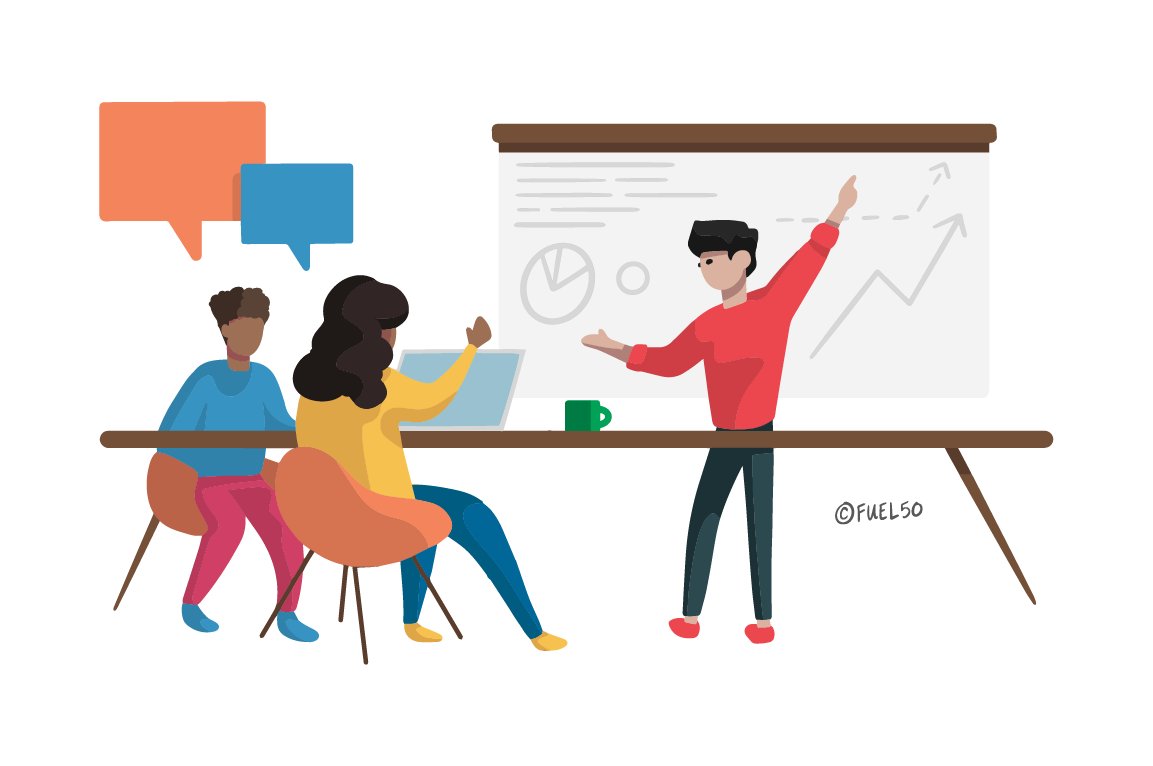 Pros and Cons of External Coaching
Pros:
Coaches can be hired who specialize and have experience in a particular area, such as those high-level executives mentioned earlier.
Because they are external to the organization, they are unaffected by internal politics and agendas, which can make it more comfortable for employees to open up to them.
They can offer sensitive feedback that is highly relevant to improving the individual's performance, uncompromised by organizational directives.
External coaches are hired for a particular objective so won't be distracted by other tasks or responsibilities from within the organization.
Cons:
High cost.
Coaches may not be available at the same time and/or in the short term to meet employee needs.
Because the coach is unfamiliar with the organization's processes and culture, the changes they suggest may not be feasible.
As we can see, there are pros and cons to both internal and external coaching and choosing the right direction for your organization requires a clear understanding of your requirements.
Steps to implementing internal coaching
If internal coaching is the right choice for your organization there are a few things to clarify and put in place to ensure ongoing success. The Training Industry2 suggests the following guidelines for setting up internal coaching:
Define your goals. When there are clear and appropriate standards for who will participate and what the goals are, coaching engagements are more effective.
Formalize the coach selection process, and select coaches based on specific criteria, such as a set of core competencies and skills.
Set confidentiality policies and clearly communicate them with both the coachee and his or her manager.
Create a continuous development program for internal coaches through communities of practice, a forum to share and ask questions, and a hub for exchanging resources. The cohort should observe the same confidentiality guidelines that the coaching engagement adheres to.
Weave assessment tools into the program.
Establish a pool of dedicated and capable individuals to manage the processes and coaching relationships.
Leverage HR technology to help drive internal coaching
Planning and implementing an internal coaching team is only the first part of the challenge; the next step is to identify those employees who could benefit from coaching, and then match them up with the appropriate coach. Fuel50 makes this easy with their coach-matching feature that enables an internal coaching marketplace to support peer-to-peer learning and reverse mentoring.
Powered by Fuel50's proprietary AI engine which smart-matches people to opportunities based on their unique "career DNA", Fuel50 can now accurately match people to internal coaches based on the skills and talents they wish to grow, their career development goals, as well as their future aspirations, values, and motivators.
Fuel50's Internal Coach Marketplace:
Supports HR by smart-matching employees to learning opportunities and internal coaching
Helps organizations see the business impact of each coaching action by analyzing skills gaps, tracking employee career development actions, role moves, and generating post-action 360 feedback
Presents the ROI of internal coaching initiatives in a clear and actionable way
Enables knowledge-sharing across the business where HR can enable anyone to become a coach or define who they wish to be coaches
Coaching can have a significant impact on your employees' performance and ultimately on your organization's bottom line. Looking within your existing talent pool and empowering your employees to contribute with their skills-coaching costs little to setup, and your business should see a powerful return on investment. At a coach-employee level, these individuals will build their skills in coaching, receive valuable feedback and validation from those that they are coaching, and improve their marketability and profile within the organization.
Summarizing professional coaching for companies
The benefits and tangible outputs of coaching for organizations, leadership, and business in general, should not be ignored; and it's a win-win for both employees and the organization. Determining whether you should choose internal or external coaching for your organization depends on several factors including available funding, existing infrastructure to support it, who will be giving the coaching, and who will be receiving it.
As more organizations prepare themselves to be HR future-ready, reviewing your existing HR technology and assessing your current and future needs is crucial. If internal coaching is on your organization's roadmap, leveraging technology that takes the complexities out of matching coaches to employees is the smart way to grow your employees and your business.