Press release originally published on Forbes.
NEW YORK (August 8, 2023) — The Talent Revolution: Optimizing Our Workforce for the New Talent Economy, by Anne Fulton is now available. The book is published with Forbes Books, the exclusive business book publishing imprint of Forbes, and is available on Amazon today.
The new book from the Fuel50 founder and CEO is a rallying cry for the collective social imperative business leaders have right now to do better for employees, and to make more fair and inclusive people-resourcing decisions. Fulton's vision of today's talent-scape presents a dire need to ensure all people have a future and an opportunity to contribute their skills and talents to the workforce and economy.
"People practices, business practices and strategic HR priorities must be better than those of the last decade," Fulton said. "They must be more in a variety of ways: more human-centric, more intelligent, more robust in their skills and capability matching, more learning- and growth-oriented, more enabling, more rigorous in their transparency and inclusivity, and more equipped to deliver the talent optimization that organizations will need in the coming decade."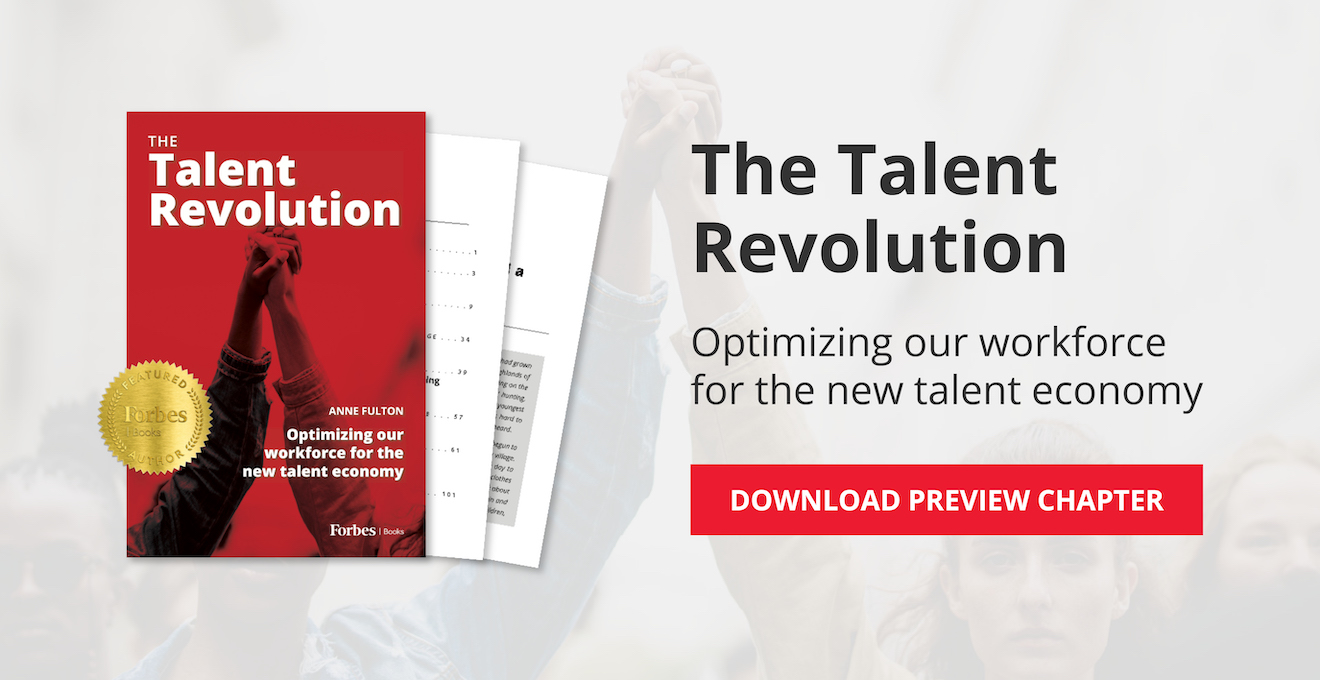 Fulton's work seeks to understand why these changes are so urgently needed. The Talent Revolution weaves together Fulton's years of experience with in-depth research, interviews with employees, business experts and lessons from the great change agents and revolutionary leaders of history and today. The result is an actionable blueprint for change.
"The new era of talent experience and talent enablement is here," Fulton said. "Together, we can create a world where everyone across the globe has fair, equitable access to opportunities for their future, to the betterment of all."
About Anne Fulton
Anne Fulton is the founder and CEO of Fuel50, an AI-driven talent marketplace platform that fuels internal talent mobility, employee engagement, talent retention and bottom-line impact within leading organizations all over the world. Passionate about career enablement and talent democratization, Anne created Fuel50 with co-founder Jo Mills to help companies build career pathways and journeys within their organization that smart-matches employees to coaches, learning, jobs, gigs, projects, and career journeys. Fulton and Mills are also co-authors of The Career Engagement Game: Shaping Careers for an Agile Workforce.
About Forbes Books
Launched in 2016 in partnership with Advantage Media Group, Forbes Books is the exclusive business book publishing imprint of Forbes. Forbes Books offers business and thought leaders an innovative, speed-to-market, fee-based publishing model and a suite of services designed to strategically and tactically support authors and promote their expertise. For more information, visit books.forbes.com.