We are thrilled to announce that Fuel50 has been shortlisted for a Cloud Award in the Best Software as a Service (USA-Enterprise) category. This award highlights innovative technologies that serve large, enterprise-level businesses.
The Cloud Awards program celebrates the brightest and the best in Cloud Computing from across the globe, accepting entries from the US, Canada, Australasia, EMEA and UK.
Indeed, the shortlisted applicants released today have surpassed a fiercely competitive initial round.  They exemplify truly inventive thinking, whether they are newly-funded disruptors or well-known businesses. – James Williams, Head of Operations, Cloud Awards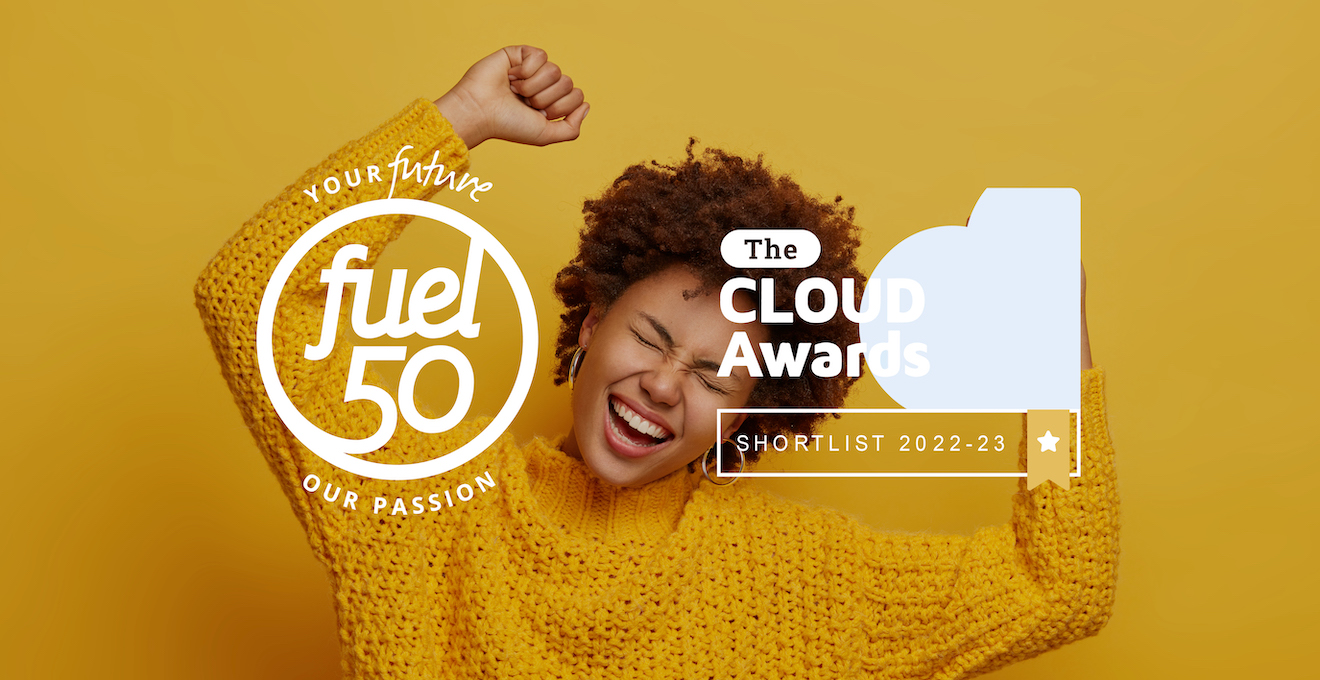 We are incredibly honored to be recognized for our revolutionary Talent Marketplace solution, an AI-driven platform that fuels internal talent mobility, workforce agility, employee engagement, talent retention, and bottom-line impact within leading organizations across the globe.
Cloud Awards finalists will be announced on Tuesday 17 January 2023, with the final winners announced on 7 February 2023. View the full shortlist of candidates here.
ABOUT FUEL50
Fuel50 is the skills-based AI Talent Marketplace solution that smart-matches your people to coaches, learning, vacancies, gigs, projects, and career journeys. Harness next-gen workforce data, power internal talent mobility, drive workforce agility, and future-proof your organization.
For more information, please visit www.fuel50.com.
ABOUT THE CLOUD AWARDS
The Cloud Awards is an international program which has been recognizing and honoring industry leaders, innovators and organizational transformation in cloud computing since 2011. The awards are open to large, small, established and start-up organizations from across the  globe, with an aim to find and celebrate the pioneers who will shape the future of the Cloud as we move into 2023 and beyond.
To learn more, visit www.cloud-awards.com