Fuel50 is incredibly honored and appreciative to be named a gold winner for the third year in a row, in the 2022 Brandon Hall Group Excellence in Technology Awards. Announced on December 8th, the Excellence in Technology Awards are awarded to organizations whose technology has measurably benefited their workforce in the areas of Learning and Development, Talent Management, Talent Acquisition, Human Resources, Sales Enablement, and Future of Work.
Being the first to recognize organizations for learning and talent, the Brandon Hall Group Excellence Awards are the gold standard, the proclaimed "Academy Awards of Human Capital Management." Judged by an international panel of veteran industry experts and Brandon Hall Group analysts and executives, the awards were based upon the following 4 criteria:
Product:

What is the product's breakthrough innovation?

Unique differentiators:

What makes the product unique and how does it




differ fro

m any competing products?

Value proposition:

What problem does the product solve and/or what




need does this product address?

Measurable results

: What are the benefits customers can expect to


experience as a result of using this product?
The team at Fuel50 is incredibly humbled to be recognized as a leader within our industry, whose game-changing AI Talent Marketplace solution is evolving organizational workforces for the future. Big congratulations as well to every other nominee and award winner this year, check out the full list of winners here.
From our research, we know that more than half of organizations say it is critical to advance the HCM technology ecosystem to succeed in the future of work. Winners of our Excellence in Technology awards are the pace-setters in ensuring employers have the leading-edge tools they need to evolve and prosper in the challenging environment we all work in." – Rachel Cooke, Brandon Hall Group Chief Operating Officer and Awards Program Head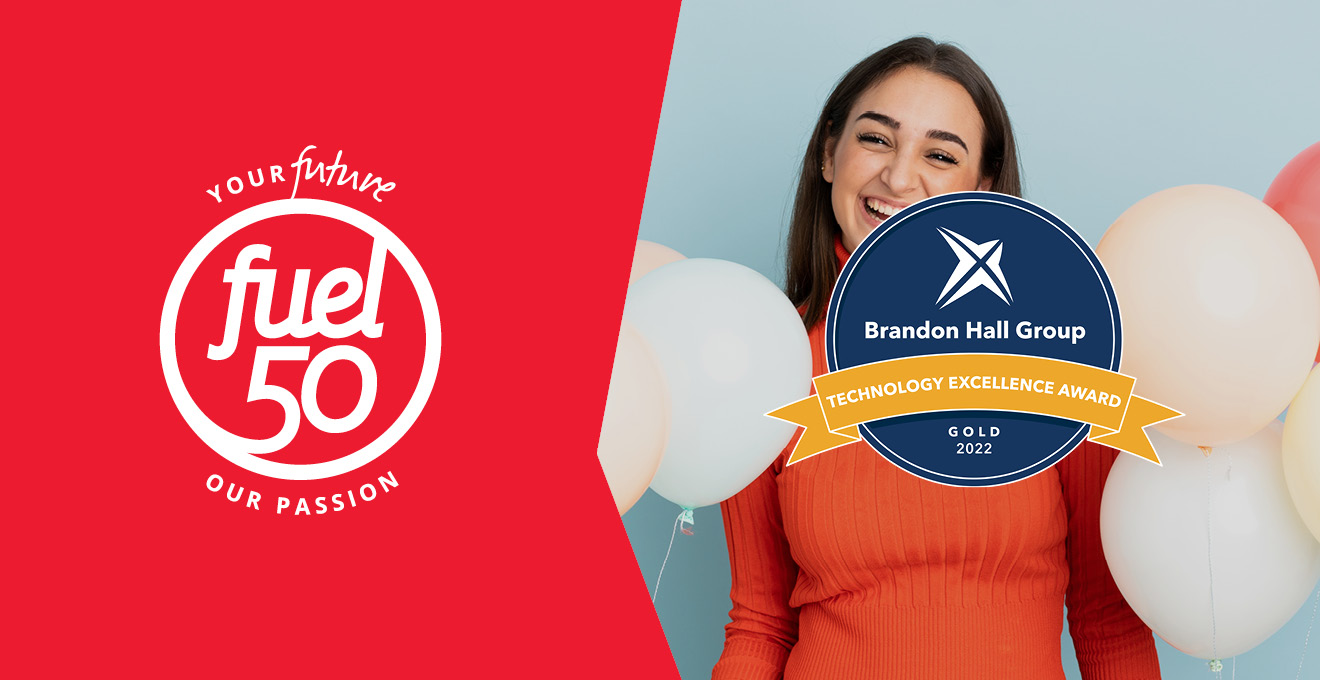 ABOUT FUEL50
Fuel50 is the AI Talent Marketplace solution that smart-matches your people to coaches, learning, vacancies, gigs, projects and career journeys. Harness next-gen workforce data, power internal talent mobility, drive workforce agility, and future-proof your organization.
For more information, please visit www.fuel50.com.
ABOUT BRANDON HALL GROUP, INC.
Brandon Hall Group is the only professional development company that offers data, research, insights and certification to Learning and Talent executives and organizations. The best minds in Human Capital Management (HCM) choose Brandon Hall Group to help them create future-proof employee development plans for the new era. For nearly 30 years, they have empowered, recognized and certified excellence in organizations around the world influencing the development of over 10,000,000 employees and executives.
To learn more visit www.brandonhall.com