We are very excited to be attending this year's Unleash World Conference 2022, which will bring together influential HR Leaders and professionals from across the globe!
WHEN? Wednesday 12 October – Thursday 13 October 2022
WHERE? Paris Convention Centre, France

We look forward to seeing you there, visit Fuel50 at booth C109 to chat with our team and learn more about how Fuel50 is transforming employee experiences with its skills-based AI Talent Marketplace solution. We will be delivering a live presentation on Wednesday 12 October, 1:00pm – 1:20pm.
Unleash has championed HR excellence and disruption since 2011 and has become the industry standard driving progress in human resources, learning and recruitment. The 2022 Conference will feature a main stage alongside an extensive variety of breakout stages and general sessions, allowing all to explore what's next in the world of HR, learning, recruitment, and technology.
The agenda at this year's event features dozens of sessions packed with insightful information delivered by some of the most admired and innovative thinkers of today, addressing the most important issues from across the world of work.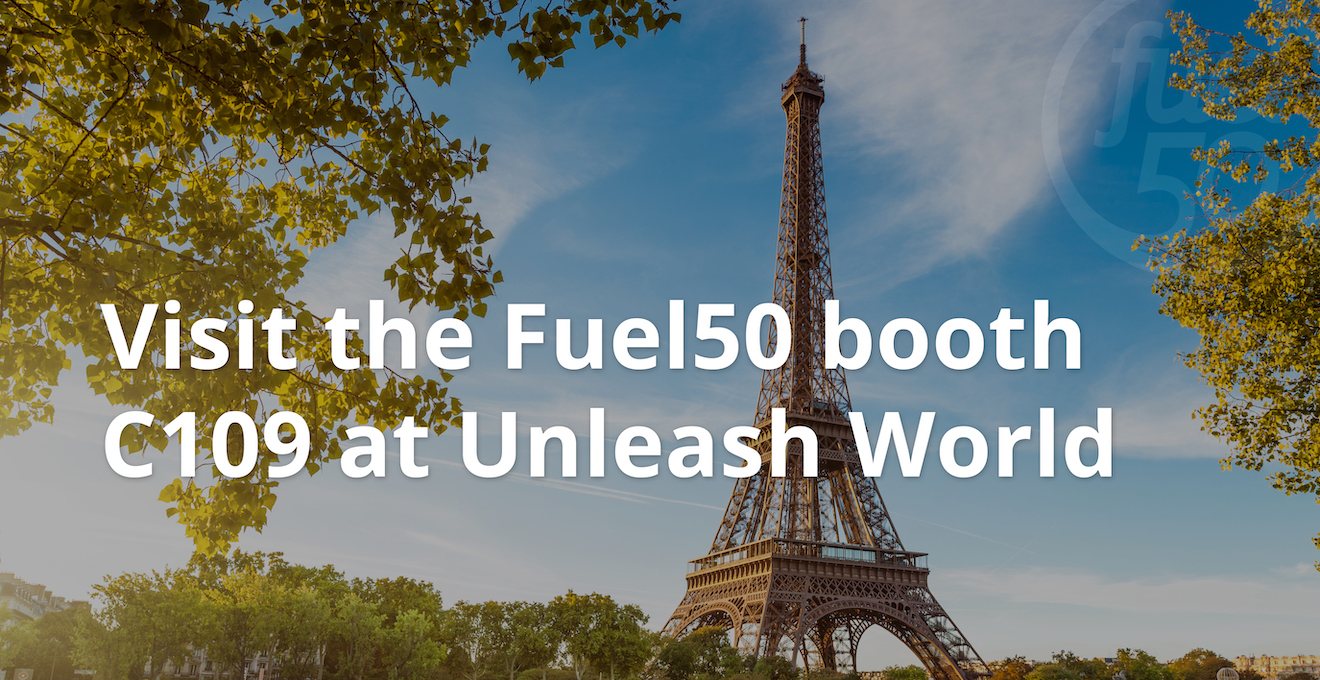 ABOUT FUEL50
Fuel50 is the AI Talent Marketplace solution that smart-matches your people to coaches, learning, vacancies, gigs, projects, and career journeys. Harness next-gen workforce data, power internal talent mobility, drive workforce agility, and future-proof your organization.
For more information, please visit www.fuel50.com.
ABOUT THE UNLEASH WORLD CONFERENCE
The most influential HR Conference and Exhibition in the World showcases the breakthrough technologies and global innovations driving the future of work.
To learn more visit https://www.unleash.ai/unleashworld/