Almost everyone working in the business world has a story to tell about a personal encounter with a high-level executive sometime during their career.
Many are simply anecdotes about a brief exchange, while others can recount a short conversation, or sometimes even a meaningful chat about a relevant business issue.
But no matter the type of discussion or the insight that came out of it, communicating with a senior executive always has a special, unique feeling not unlike talking with Captain Ahab before his famous encounter with the Great White Whale. For as Melville wrote in Moby Dick, "Captain Ahab … doesn't speak much; but, when he does speak, then you may well listen. Mark ye, be forewarned."
Sometimes it seems like that when you have an executive conversation, and that's what the book Decoding Executives: What they say, what they mean, and what you should do is all about.
The opening lines of Decoding Executives should give you a clear sense of where this book is going:
Speaking with executives certainly isn't easy. Often walking into the boardroom is like walking into a different country and being baffled by the language …

… When you are communicating with an executive, the stakes are high. The executive is seemingly in the driver's seat for making the decisions. The risk and consequence of misreading their cues or subtle emotional signs or misspeaking can cost you your reputation, the advancement of a project, or a business deal. Further, the tension you may personally face in this conversation could cloud your ability to speak the executive's language.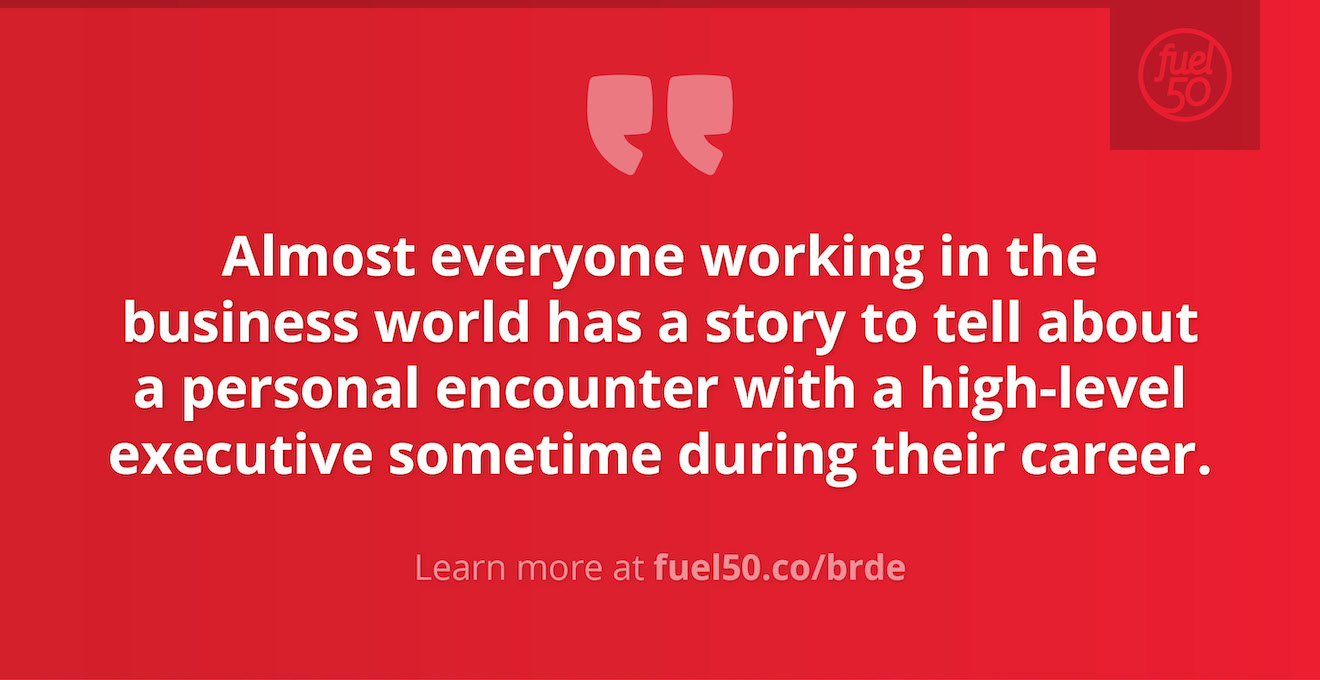 A core competency for dealing with executives
In other words, this is a book to help employees better communicate with the executives they deal with, and it lists several tools and strategies one can apply whenever these close encounters of the executive kind occur.
But first, there is an important question that authors Susan Kushnir, a Learning and Development Executive at Quantum Leap Consulting LLC, and Barbara Sucoff, Founder and President of Focused Consulting, are wise to get into before you get past Page 2: Why is this important?
Here's how the authors answer that critical question:
Interacting with executives used to be a skill only more senior managers cultivated, Now, with flatter organizations, more colleagues need to know how to interact with executives and, even more important, they need to know how to decode and influence executives. The ability to decode and influence an executive is a core competency for anyone with a goal in mind.
This is a book to help cope with the flatter organizations that seem to be the trademark of the 21st Century workplace, and that's terribly important given the huge generational change going on right now as Baby Boomers slowly retire and Generations X, Y, and Z take a bigger, more prominent role in the global economy.
At the heart of the book is the "Decoding Executives Model" that helps to better understand and decode what executives are saying, but also "what is not being said and interpreting the subtle language nuances and nonverbal message that are being communicated." It is those subtle cues that make executive speech and language so very different.
Teaching to NOT immediately act
Decoding executives is also about developing the ability NOT to "immediately act on what they are literally saying." That's a big challenge for people who have been taught that "if the boss tells you to jump, you ask how high," because according to the Decoding Executives Model, you need to resist the urge to immediately act when an executive tells you something. Instead, you should "determine what the executive actually means and then act on what was meant … (because) often what was literally said is not what was meant."
The authors give some examples of this, but all of that is just the groundwork for what you really came for — Developing a Guide to Your Executive.
There's too much on that to go into in-depth here (and that's why you need to get the book), but the larger goal is to use the Decoding Executives Model to "identify what your executive prefers so you can reach your objective."
The five key elements to the model are designed to get you thinking about how your own executive communicates so you can determine how they operate and analyze how you need to react. They are:
The Decision-Making Approach;
Preferred Level of Detail;
Level of Formality;
Communication Style;
Quantity of Information Needed.
Those may sound basic and straightforward, but as anyone who has dealt regularly with an executive knows, they are not. Each of the five elements has a detailed description, a real-life example of the principle, questions to help determine and analyze your executive's approach, and tips and techniques to figure out the very best way to handle your executive.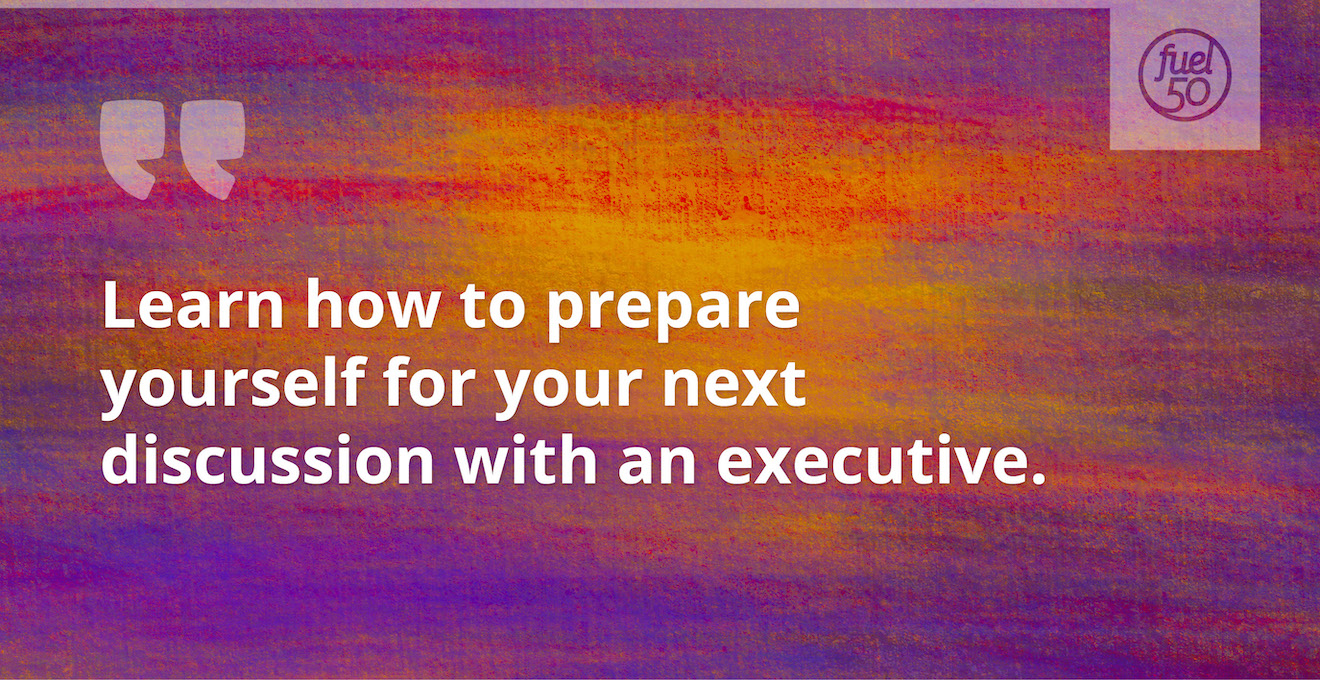 Preparing for those make-or-break discussions
The last section of the book — Mental Roadmaps — is a discussion of how to prepare yourself for your next discussion with an executive. It discusses how to determine both the needs of the executive — either organizational or personal — and gives some personal examples of how to handle them when you have an executive conversation.
The authors conclude with some well-needed encouragement:
Decoding executives, like any language, becomes easier with practice and time. Pay attention to the executive's pace of speech, how decisions get made, and what the executive responds best to. … (and) you will increase the likelihood of achieving your objective.
Decoding Executives is a slim book and a quick read, but that's because it gets right to the process of communicating with an executive quickly and efficiently. Conversations with business executives are always challenging, and that is because they are incredibly important. For the most part, they're make-or-break discussions, even when they may seem offhand and not terribly important, and that's reason enough to prepare a little for how to best play your role to help make them successful.
Decoding Executives: What they say, what they mean, and what you should do, by Susan Kushnir & Barbara Sucoff, is published by Focused Consulting LLC and available at Amazon.com and other booksellers.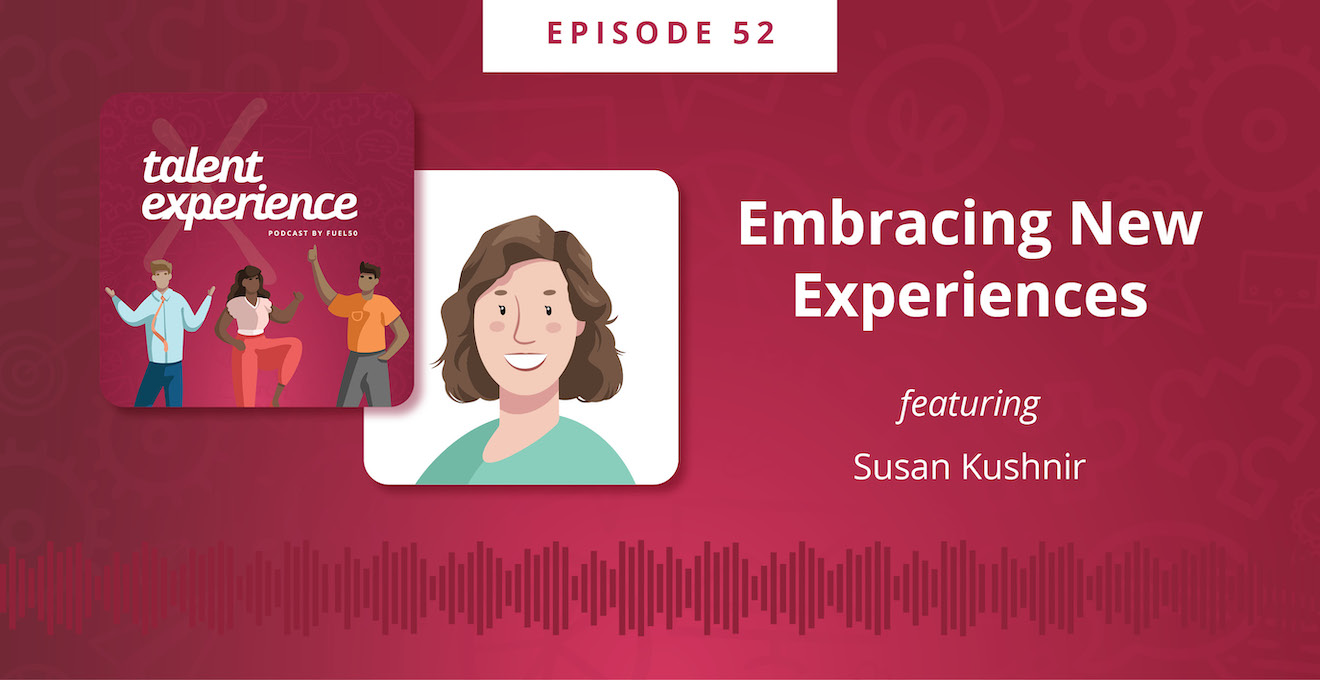 Susan Kushnir join us on our episode 52 of the Talent Experience Podcast!
Hear from Susan Kushnir and host Anne Fulton as they discuss the gig economy, creative thinking around the career experience, the value we get from trying new things and so much more!