Join Anne Fulton, CEO & Founder of Fuel50 at Talent Management Reloaded Berlin on Monday 27 June at 3.10pm GMT+2 for a deep dive into The New Talent Paradigm and how skills intelligence can help future-proof your workforce. Anne will also be holding a round table discussion on reskilling your people for the future at 4.50pm GMT+2.
Talent Management Reloaded Berlin is Europe's growing knowledge-exchange platform, bringing together stakeholders from talent acquisition, talent management, recruitment, and organizational development to share the latest insights, trends, developments, and technologies to help deliver a successful talent management strategy.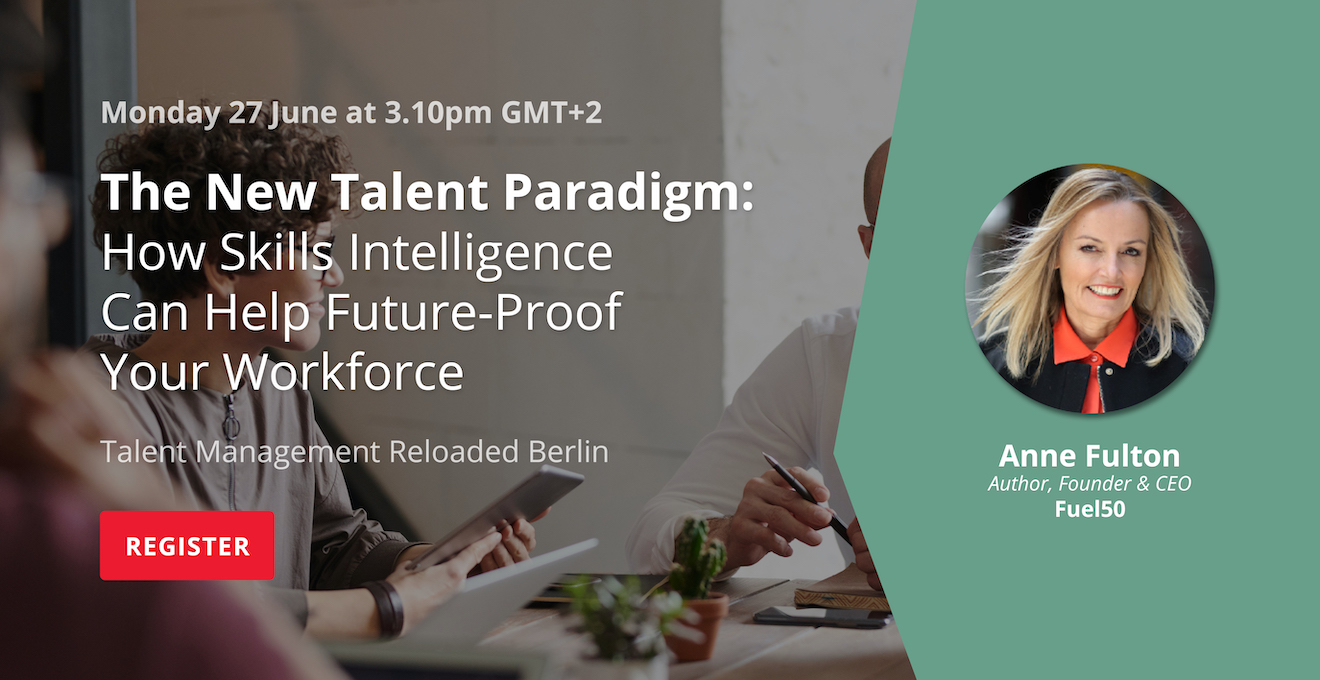 The New Talent Paradigm session at 3.10pm GMT+2 will cover:
Solving the skills shortage – how skills intelligence can support workforce agility and a future-ready workforce
Creating an equitable talent experience – how organizations that are delivering best in class Diversity, Equity, and Inclusivity results are enabling their people to achieve these results
The six key levers for driving Employee Retention and Engagement – solving "The Great Resignation" challenge
Understanding current talent and career enablement practices, and challenges
The benefits of Talent Mobility – how to create a culture of Career Agility in your organization
The Round Table at 4.50pm GMT+2 will include:
Reskilling the workforce for the future – a Biotech story of reskilling at scale
What are the biggest challenges in reskilling your workforce for the future?
What skills intelligence do you have today? What skills intelligence do you need?
How do you mobilize your employees on the reskilling journey?