We are thrilled to announce that Fuel50 is a winner of HR Tech's award for Best Innovative or Emerging Tech Solution in the Employee Experience category. This award highlights a solution that brings new features and capabilities to the market or solves an old problem in a new way.
The Employee Experience Category includes providers that offer useful tools that help people get the most out of the employment relationship, while also giving business and HR leaders visibility of their people to ensure employees are heard, understood, and supported at a deep and personalised level. 
Creating a noteworthy employee experience isn't easy. It requires intention, effort, and the right tools. Fuel50 is enabling this for workers across the globe, but it's not just a shiny object. On the back end, employers have access to rich data, powerful algorithms, and flexible controls to drive the most important people-related outcomes for their business.
– Ben Eubanks, Chief Research Officer, Lighthouse Research & Advisory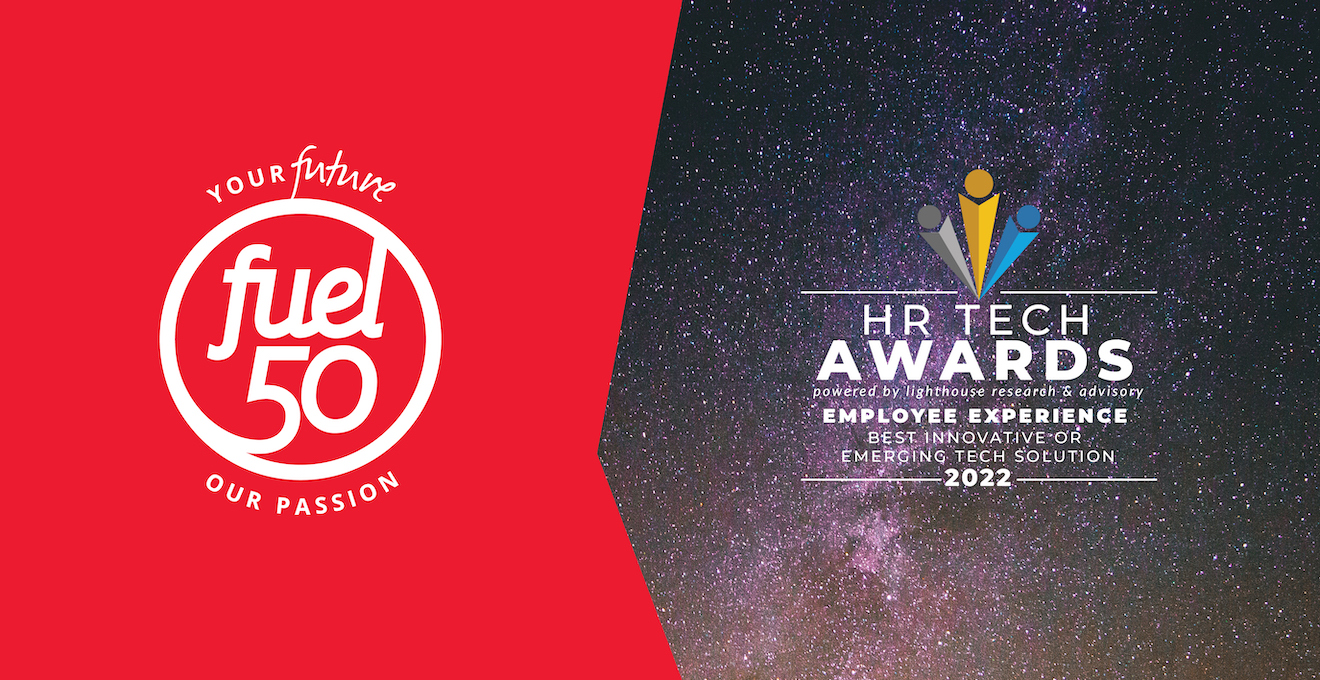 The HR Tech Awards recognizes providers whose technology and efforts are dedicated to providing value for their clients. The awards encompass a wide variety of businesses sizing from small/medium to enterprise and covers a range of capabilities such as talent acquisition, employee experience, talent development and more. This year, the HR Tech winners sit approximately within the top 1% of 5,000+ HR technology firms.
The HR Tech winners were chosen by judges drawn from leading industry positions, academia, and independent subject matter experts. All entrants were judged on five key areas:
Problem(s) the technology solves in the market
Case study
Differentiation analysis
Software evaluation
Company evaluation