Fuel50 is thrilled to be named in the Matchstiq Top 100 list as one of New Zealand's best tech companies to work for in 2022!
To be considered for the list, nominated companies needed to be New Zealand-owned and operated, and be actively creating an innovative product that is disrupting global industry.
While curating the final list, Matchstiq canvased opinions from a large scale of professionals, each with deep ties in the New Zealand startup and tech ecosystems. In total 450 nominations were voted on and each contributor was given three criteria with which to assess each nominee; growth potential, work culture, and contribution to the broader talent ecosystem in New Zealand.
 New Zealand has an incredible array of innovative companies across almost every industry vertical you could think of, taking on the world and winning. The Matchstiq Top 100 was created to help high-quality local and international talent "zero-in" on the best companies to grow their career and create impact.

– Greg Denton, Co-founder of Matchstiq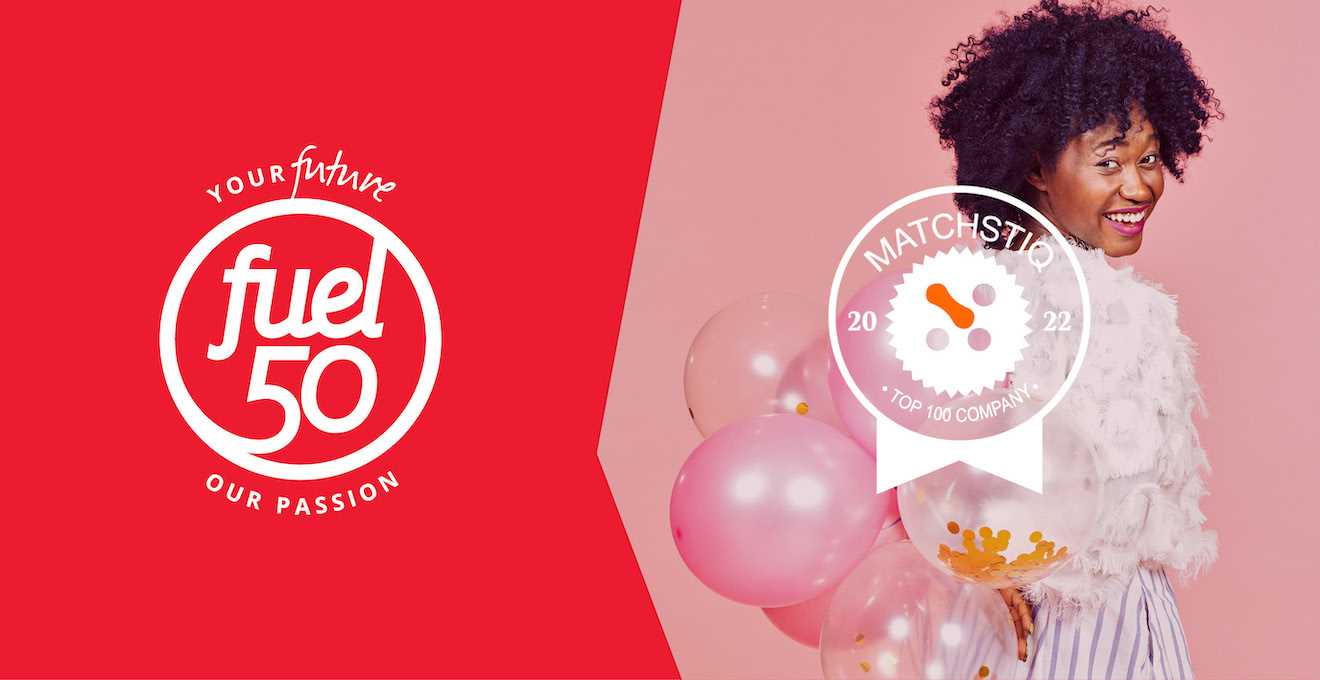 Fuel50 is proud of our strong Fuellie culture – built on inclusivity, transparency, and a culture where our people ("Fuellies") truly come first. We practice what we preach – and we believe it's a basic human right for every employee, no matter who they are, to have a job they love.
We are honored to be recognized as a top one of the top tech employers in New Zealand, and we know that when people use more of their full potential at work they are more productive, engaged and satisfied.
ABOUT FUEL50
Fuel50 is the AI-powered opportunity marketplace that delivers internal talent mobility and workforce reskilling. With hyper-personalized AI and a deeply embedded commitment to diversity and inclusion, Fuel50 mobilizes your talent. Fuel50's ethical AI matches your people to opportunities in real-time, automatically maps your workforce architecture, and provides deep data insights for predictive talent and workforce planning. Fuel50 powers the workforce of the future.
For more information, please visit www.fuel50.com.