We were thrilled to join Yellow Seed Consulting for a Webinar on Talent Marketplaces, Internal Mobility and Talent Acceleration. A group of industry experts discussed the latest trends in Internal Mobility and how organizations can successfully implement a Talent Marketplace.
Watch the recording to discover more about how AI-based analytics enable Talent Marketplaces and the importance of matching talent demands with employee aspirations.
We're taking clients on a journey to become a skills-based organization, and that will make your data analytics and ability to make strategic decisions so much easier and powerful because you know how that data has come into formation.

– Jessica Towicz, Solutions Consultant & I/O Psychologist, Fuel50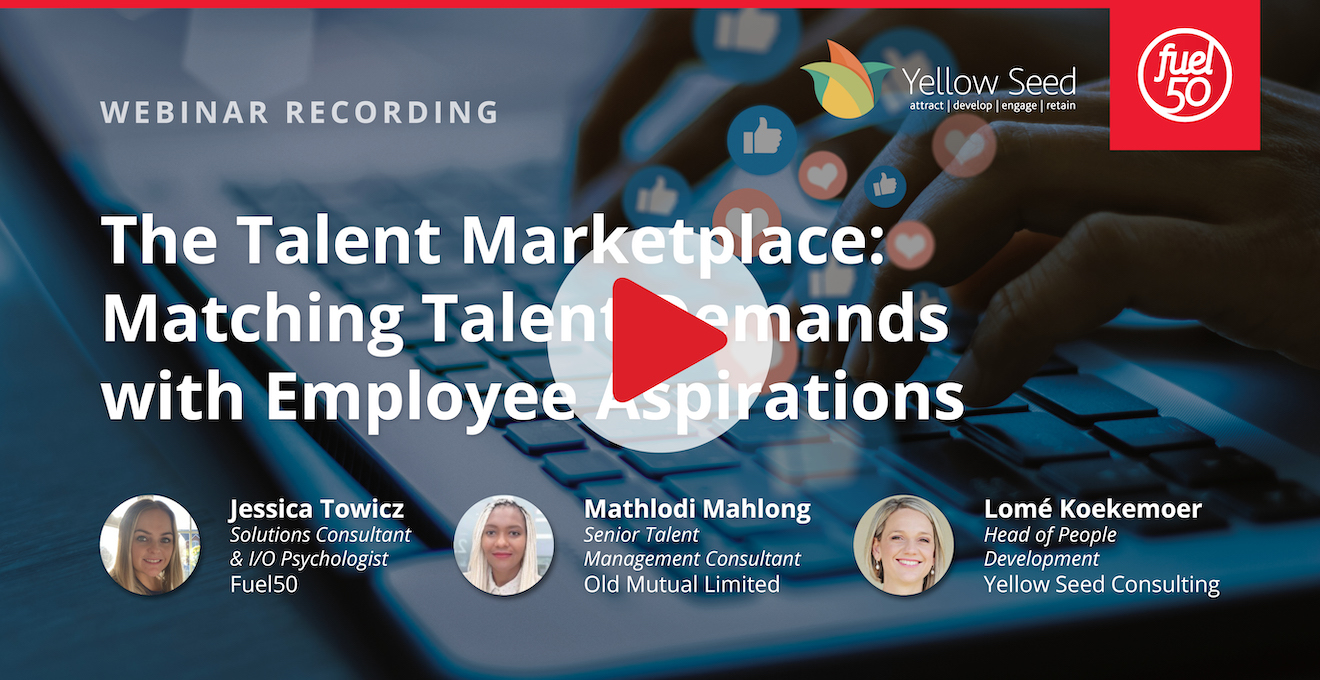 The webinar recording explores the following concepts on Talent Marketplaces, Internal Mobility, and Talent Acceleration:
The latest trends in Internal Mobility and the use of AI-based talent analytics to enable a Talent Marketplace.
Finding ways to measure employees' potential to succeed in various roles and responsibilities to build a robust internal pipeline of potential candidates using AI, data analytics, and other methods.
Exploring ways to identify multiple growth opportunities that could be offered to employees wanting to grow in their career (from mentoring opportunities to stretch assignments to lateral moves to keep staff engaged in their career growth).
How to visualise and communicate clear paths for employees to entice them to not just stick around but broaden their skills and drive their personal development.
Practical ways to implement Talent Marketplaces in organisations.
ABOUT YELLOW SEED CONSULTING
Yellow Seed is a consultancy agency that specializes in Talent and Human Capital Management. Creating exponential potential for Individuals, Teams, Schools, Organizations and more.
To learn more about Yellow Seed Consulting, visit their website.