Anne Fulton, CEO & Founder of Fuel50, joined Richard Antosik, Chief Client Officer & Chief Operating Officer at The Talent Company, for a deep dive into Fuel50's Global Talent Mobility Research.
Watch the recording to learn more about key Talent Mobility insights and trends for leaders and HR practitioners including:
Current talent and career enablement practices
Tips for leaders to help employees through change
The importance of reskilling for the future
Key levers for driving engagement
The most engaged employees are from organizations that prioritize career development, give employees access to career resources and learning, and provide access to learning opportunities.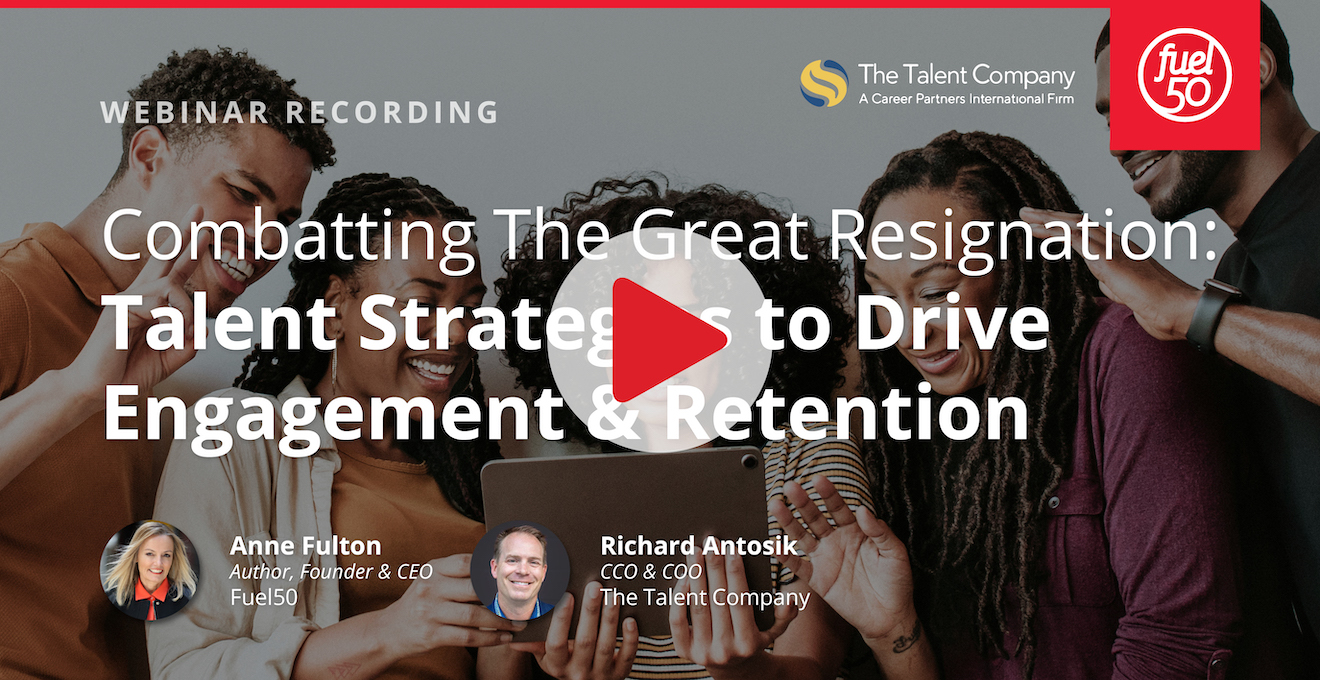 ABOUT THE TALENT COMPANY
The Talent Company is a leading management consulting firm specializing in human resource services and solutions. They work closely with organizations to develop, optimize and innovate their HR strategy and practices.
To learn more about The Talent Company, visit thetalentcompany.ca.
ABOUT FUEL50
Fuel50 is the AI Talent Marketplace solution that smart-matches your people to coaches, learning, vacancies, gigs, projects, and career journeys. Harness next-gen workforce data, power internal talent mobility, drive workforce agility, and future-proof your organization.
For more information, please visit www.fuel50.com.