Anne Fulton, CEO & Founder of Fuel50 presented the latest insights and learnings from Fuel50's Global Talent Mobility Best Practice Research at HR.com's virtual event – titled "The Hottest Innovations in Talent Management".
Watch the webinar recording to learn more about the best practices in Internal Mobility, the importance of Upskilling and Reskilling, why Employee Engagement should be a strategic priority and how to create a culture of Talent Agility.
The most engaged employees are from organizations that prioritize career development, give employees access to career resources and learning, and provide access to learning opportunities.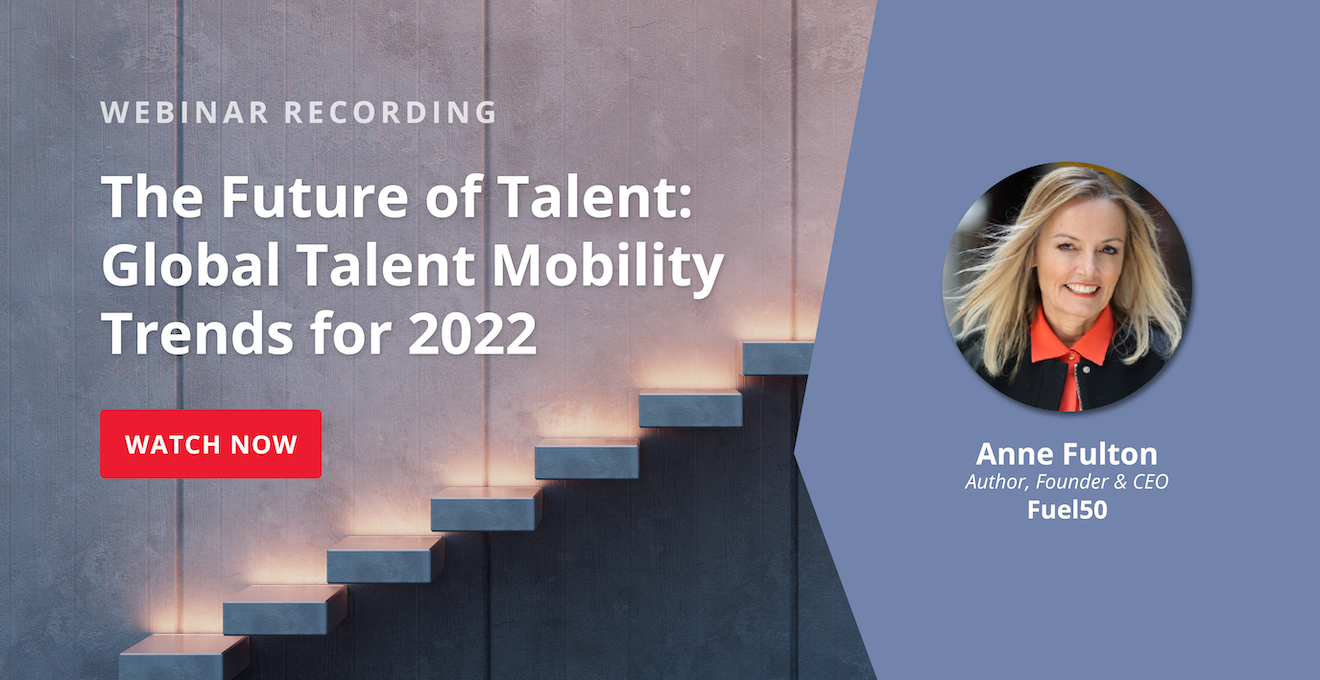 What the session covers:
Current trends in Internal Talent Mobility and Workforce Reskilling
What best-in-class Career Growth and Talent Mobility looks like today
The key imperatives for Talent Mobility in the coming decade
The power of Engagement through Development
The key levers that drive Employee Engagement
Strategic actions that can be implemented in a fast-evolving workforce
Hosted by HR.com, the event was aimed at helping individuals who deal with different areas in talent management get a better understanding of the big picture of their organization. With a focus on sharing the hottest trends and innovations in talent management, each session provided powerful insights and recommendations from a range of HR experts that can be applied to organizations across the globe.