Global events over the last two years such as the Covid-19 pandemic, #metoo, and Black Lives Matter movements have accelerated changes to the way we work and put increasing pressure on HR to demonstrate its strategic value by navigating organizations through these changing and challenging times. As SHRM[1] stated,
"HR operated in crisis mode for much of 2020 and the first half of 2021, figuring out how employees could work from home, trying to provide extra mental and physical health support, and working more than ever on C-level strategies for keeping their organizations functioning. As the dust continues to settle and companies adjust to a new normal, the role of HR has fundamentally changed."
It could be argued that the role of HR hasn't necessarily changed but that these events just brought HR to the forefront and allowed them to truly shine (or not – in the cases where the function failed to support their organizations through these challenges). Managing stereotypes is common in most occupations and needs to be managed proactively. Similarly, since there is such a focus on the HR function right now, HR has the perfect opportunity to debunk myths about their value once and for all.
Has the perception of HR changed due to recent global events?
A recent study was conducted by Paukert and Guay[2] on millennials and postmillenials (the generational groups who will make up about 75% of the workforce by 2025) on whether perceptions towards HR are changing. It is comforting to note that there has been some shift in recent years where respondents not only felt positive about HR but also more trusting of them.
However, the study highlights that HR is still largely believed to be an administrative function in the areas of employee management; hiring/firing; protecting the company from lawsuits; completing performance reviews and disciplinary actions; training and development, and so forth. Last on the list were inclusivity and strategic planning. As Paukert and Guay noted, "This finding is unfortunate, as it shows that the upcoming workforce is not aware of the gradual shift in the HR function towards a much more strategic role."
HR, therefore, must ensure that it continues to build its reputation and ultimately convince the emerging workforce of the value they bring to the table. In other words, HR must debunk misconceptions that are still prevalent today.
It is worthwhile to note that a study[3] done in 2018 showed executives to have a more positive perception towards HR than managers and non-managers. It will be interesting to see if perceptions have changed post-pandemic for leaders in general.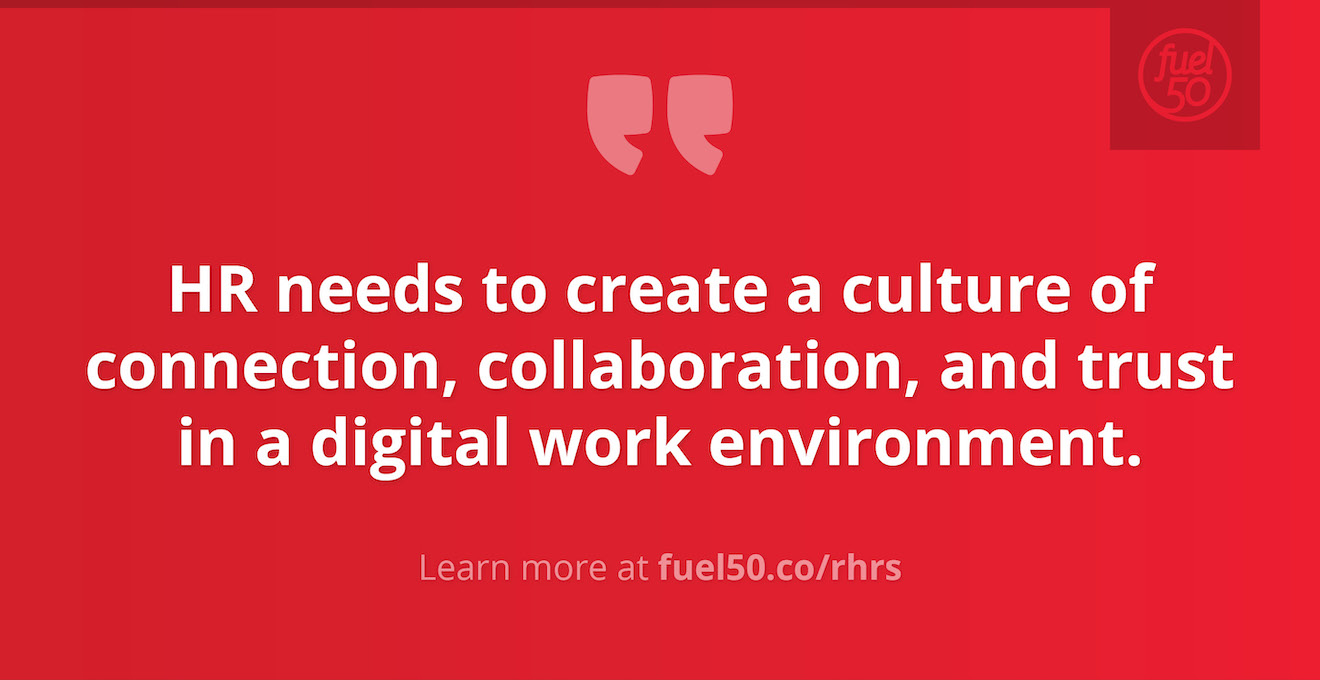 What HR stereotypes are still prevalent today?
In a recent article, AIHR[4] discussed stereotypes regarding the role of HR in the workplace as well as the current reality (or ideal scenario). Here are a few stereotypes versus their reality as it exists today:
HR is unimaginative.
Reality: With the onset of events that change the way in which we work, HR has shown to be innovative and able to think out of the box to deal with the ever-changing working environment.
HR lacks business and data knowledge (doesn't know how to make data-driven decisions).
Reality: HR is using analytics to make better decisions and is becoming more data and business savvy. For example, people analytics are used to create targeted retention programs to stem rising resignations.
HR tasks can be done by anyone (no special skills are needed to become an HR professional).
Reality: To succeed as an HR professional, numerous specialist skills are needed. This field requires HR to develop skills and capabilities to remain knowledgeable on how to best handle changes and challenges at work due to internal and external factors. Additionally, in some markets you need to be qualified to practice HR.
HR focuses mainly on hiring, firing, and reprimanding employees.
Reality: HR oversees the entire employee lifecycle not just hiring and firing employees. HR should have a strategy behind attracting, hiring, and retaining talent and ultimately needs to ensure a positive employee experience.  Moreover, HR's expanded role oversees organizational culture through sound organizational development and design practices.
Automation/technology is going to replace HR.
Reality: Although technology is rapidly changing HR, it is not replacing it. It is enabling HR professionals to streamline tasks and freeing up time for HR to focus more on strategic tasks.
HR is seen as the function responsible for paperwork and simple administrative tasks.
Reality: HR has many tasks that are administrative, nonetheless, HR has evolved over the years and its main responsibilities have shown to be of a strategic nature. The purpose of HR is to maximize their workforce's efforts to help the organization achieve its goals.
This again brings to light that HR still needs to better educate others about their important role as strategic business partners – better yet – HR should be seen as business makers.
How can HR transform from business partners to business makers?
Being an HR business maker is about making a mark, taking charge of the organization's strategic vision, and aligning human resource people, processes, and practices to ensure organizational success. It's about transforming HR's image by continuously upskilling the function to create more value and influence.
This forward-looking vision for becoming business makers doesn't end with just making HR strategic and getting a seat at the strategy table. It assumes HR already has a seat at the table and focuses on what HR will do with it.
Top Employers Institute[5] and AIHR HR[6] trends reports indicate what HR can focus more on in 2022 and beyond.
Here are key focus areas for HR to add the most value to their organizations:
Change management: HR needs to prepare for multiple possible futures and be agile enough to deal with these changes.
Diversity, equity, inclusion, and belonging (DEIB): Not only has DEI become increasingly important over recent years, but a sense of belonging has become an additional area to focus on to create a work environment that is fit for the new era of work. As AIHR describes it, "Belonging at work adds to the DEI equation. On the one hand, it is about "longing to be", while on the other hand, it is about "being for long", representing an affective and a temporal dimension. Belonging in the workplace brings a shift towards psychological safety and real inclusion."
Data analytics: HR needs to translate analytical outcomes into actions so that data is used optimally. Being more data literate is what can set HR apart from the competition.
Organizational culture: HR needs to create a culture of connection, collaboration, and trust in a digital work environment.
Owner of business transformation: Transformation is becoming the new normal and HR has a large set of tools that can add immense value to business renewal.
Digital transformation: Not only will technology continue to add value to both the employees and the organizations, but HR also now needs to focus more on using technology for the good. HR has the ethical responsibility to use technology responsibly.
Better talent allocation through talent marketplaces: This helps to connect the workforce within an organization/business unit to internal career opportunities. What will be even more prevalent this year is HR being more conscious of the importance of (planned) skill development. Consequently, more and more organizations are looking into partnering up with their strategic partners to create common talent marketplaces.
These are all areas that will become pivotal for helping HR to move beyond lingering stereotypes.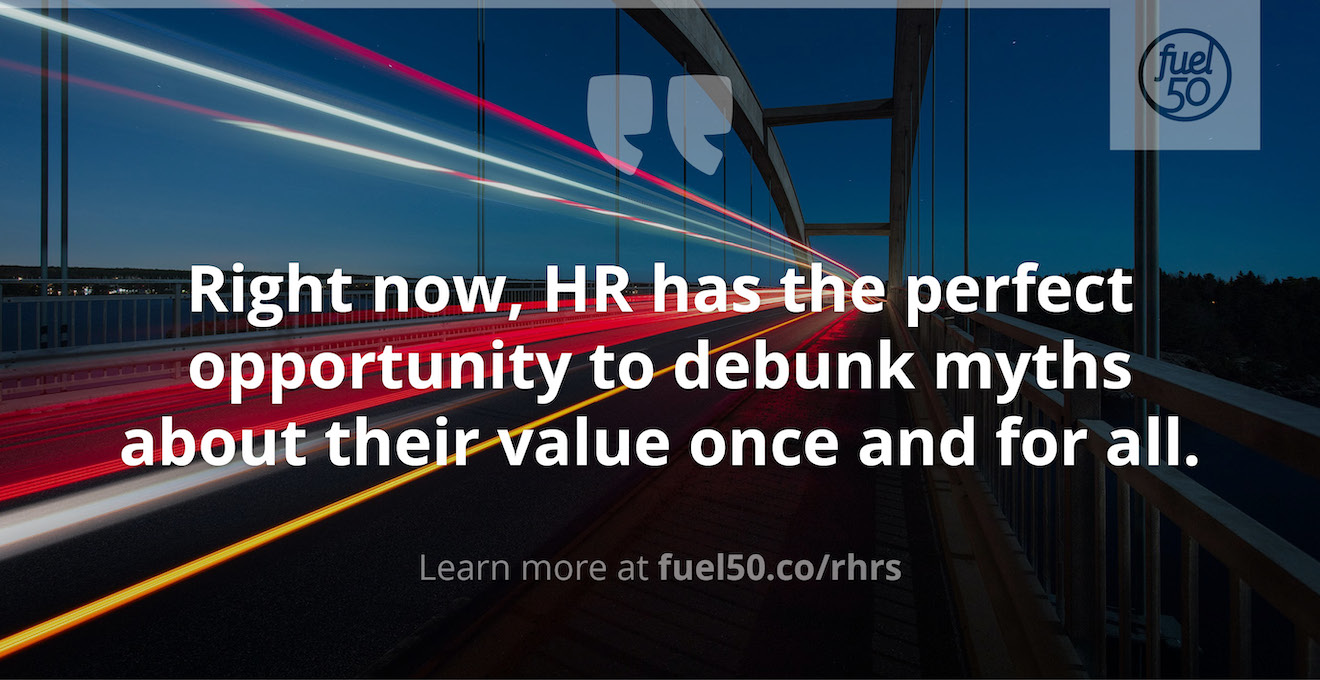 What else can HR do to move beyond negative stereotypes and drive the transformation of the role of HR?
Demonstrate to employees the broader HR role and contribution to the organization. In particular, change management, strategic planning, diversity and inclusivity, data analytics, and digital transformation may be good focus areas to highlight.
Be more innovative in acquiring talent to create an engaging candidate experience and to invest in their organization's brand. In addition, leverage technology to automate HR processes to create capacity for partnering and strategic HR. This ensures that tasks are streamlined, and HR resources are reinvested.
Be more transparent in their sharing of data from initiatives implemented at their organizations. In turn, this may help with employees trusting HR more.
Use different tactics to gather timely feedback from employees to determine the cultural health of the organization or any trending concerns. The key is to deal with these concerns quickly before it becomes an irreversible problem. As AIHR puts it "when done well, HR teams appear more proactive and responsive to business needs".
Build an agile workforce culture. As mentioned in Fuel50's How to Build an Agile Work Culture in Your Organization[7]: "Agile work is a critical part of a larger concept — internal talent mobility. It is a source of critical talent, a competitive advantage, and a driver of growth. Not only does it engage your staff and help to retain top talent, but internal mobility also allows you to get the best from your organization's workforce without costly and time-consuming external recruitment", "When you promote internal talent mobility, you encourage cross-team talent sharing and cultivate a culture of learning and development." With this growth mindset, employees are better able to embrace change with confidence. Read more on talent marketplace and internal mobility in Fuel50's Global Internal Mobility Research Reports[8].
Focus on employee well-being. Harvard Business Review[9] predicts that "Wellness will become the newest metric that companies use to understand their employees." When a people-centric approach is used HR is seen as more concerned for the human experience and in turn, this drives a vibrant and supportive wellness culture. Read more on this topic in Fuel50's recent blog Why Employee Wellbeing Matters Now More Than Ever[10].
Focus on Human-Centric Leadership and Compassionate Management[11]. Research done by Gallup[12] concluded that trust, compassion, stability, and hope are the areas the followers need from their leader. By taking a human-centric leadership approach, these four areas can be addressed, and the people experience within organizations can be transformed.
Remain up to date on new or emerging roles within HR (such as Remote Practice Leaders). Technology can be leveraged to streamline processes to create capacity for emerging roles and responsibilities.
Continuous personal development – upskilling, reskilling and ongoing learning for the HR team to be seen as a credible and knowledgeable function. Moreover, HR plays a key role to ensure that leaders have the capability and capacity to lead with the right skill set and behaviors.
Key skills from the Fuel50 Talent Ontology that may be of particular use to the HR function
Here are a few skills that can be developed, and showcased, to debunk the misconception that no special skills are needed to become an HR professional.
D&I Measurement: Measures the effectiveness of the organization's D&I strategy and policy by segmenting the organization in several ways to ensure it is representative at all levels and functions. Uses the results of these metrices to improve the D&I strategy and policy.
D&I Strategy and Policy: Devises a D&I strategy and supporting policy to ensure the organization has a sound plan for reaching its goals and guiding principles in how to achieve them. Ensures everyone is trained on the policy and monitors compliance with it.
Mental Health Diversity Equity and Inclusion: Designs Mental Health DEI policies and programs that support employees facing mental health challenges.
Employee Health and Wellbeing: Encourages employees to live healthier lifestyles. Educates employees on the various initiatives available to help them live a healthier lifestyle. Determines and communicates various incentives to employees for participating in initiatives.
Wellness Agility: Assists the organization to be more adaptive, creative, and resilient when dealing with complexity, uncertainty, and change that could affect their employee's wellbeing.
Business/Organizational Agility: Adopts the evolution of values, behaviors, and capabilities. Assists to enable the business to be more adaptive, creative, and resilient when dealing with complexity, uncertainty and change which leads to improved well-being and better outcomes.
Remote Working Practices: Provides employees with alternatives to on-site work. Enables employees to perform their work effectively and productively from a different location. Provides employees with the necessary technology, systems, and processes.
Covid Workplace Safety: Enforces practicing social distancing in the workplace, restricts visitors to facilities, encourages the practice of good hygiene, and ensures employees are healthy and fit for work before allowing them on the job.
People Analytics: Studies people processes, functions, challenges, and opportunities at work to elevate these systems and achieve sustainable business success.
Skills Management: Measures and monitors the skills of people to develop workforce capability and aligning it with the organizational objectives.
Employee Experience: Devises strategies to optimize the employees' entire journey with the organization, from onboarding all the way to termination. Influences perceptions by employees about their journey of employment at the organization by continuously getting feedback and adjusting strategies as needed to improve the experience.
Employee Satisfaction: Measures to what extent the person is happy with their job and its role in their life. Sets plans and programs in place to improve job satisfaction for employees.
In conclusion, the time is ripe for HR to leverage its current platform and to continue to lift the credibility and reputation of the function. HR needs to be proactive in changing employees' perceptions to showcase the emerging reinvention. When HR manages to move beyond negative stereotypes, only then HR has truly succeeded in reinventing its role.
1. SHRM, Tam Harbert. https://www.shrm.org/hr-today/news/hr-magazine/fall2021/pages/pandemic-expands-role-of-hr. Accessed 1 September 2021.

2. Paukert & Guay. https://www.emerald.com/insight/content/doi/10.1108/OMJ-01-2020-0861/full/pdf?title=perceptions-of-hr-an-analysis-of-millennial-and-postmillennial-insights. Accessed 7 December 2020.

3. BamboorHR. https://www.bamboohr.com/blog/perceptions-of-human-resources-infographic/. Accessed 31 July 2018.
4. AIHR, Andrea Boatman. https://www.aihr.com/blog/hr-stereotypes/. Accessed unknown.

5. Top Employers Institute, HR Trends Report. Download the HR Trends Report 2021 by Top Employers Institute (top-employers.com). Accessed unknown.

6. AIHR, HR Trends Report. https://www.aihr.com/resources/AIHR_HR_Trends_Report_2022.pdf. Accessed unknown.

7. Fuel50., How to Build an Agile Work Culture in Your Organization. https://www.fuel50.co/awpo. Accessed 12 August 2021.

8. Fuel50, Global Talent Mobility Research. https://fuel50.com/research/global-talent-mobility/. Accessed 3 December 2021.

9. Harvard Business Review, Brian Kropp & Emily Rose McRae. https://hbr.org/2022/01/11-trends-that-will-shape-work-in-2022-and-beyond. Accessed 13 January 2022.

10. Fuel50, Why Employee wellbeing matters. https://fuel50.com/2022/01/why-employee-wellbeing-matters/. Accessed 28 January 2022.

11. Fuel50, Human-centric leadership and compassionate management. https://fuel50.com/2021/01/human-centric-leadership-and-management/. Accessed 22 January 2021.

12. Gallup, Jim Harter. https://www.gallup.com/workplace/297497/covid-employees-need-leaders-right.aspx. Accessed 23 March 2020.
Written by Fuel50's Chief People Officer, Susan Lowe, and the Workforce Architect team
Contributors: Shelley-Ann Viljoen, Fahrenaaz Mahed, and Christine du Plessis
Fuel50's dedicated team of Workforce Architects and Industrial and Organizational Psychologists feed the Fuel50 Talent Ontology, train our ethical AI with Diversity, Equity, and Inclusion design principles at heart, and support best-in-class organizations using Fuel50 to transform and future-proof their talent strategy and workforce architecture.