Fuel50 has been announced as a winner at the HR Tech Awards in the Employee Experience category.
Fuel50 was honoured to be awarded Best Comprehensive Solution in the Employee Experience category, for a solution that solves the core challenges of businesses in the enterprise market.
The HR Tech Awards were started in 2020 by the team at Lighthouse Research & Advisor, as a way to recognize providers whose technology and efforts are dedicated to providing value for their clients. The awards encompassed a wide variety of businesses sizing from small/medium to enterprise and covering a range of capabilities such as talent acquisition, employee experience, learning, and more.
The winners were chosen by judges drawn from leading industry positions, academia, and independent subject matter experts. All entrants were judged on five key areas:
Problem(s) the technology solves in the market
Case study
Differentiation analysis
Software evaluation
Company evaluation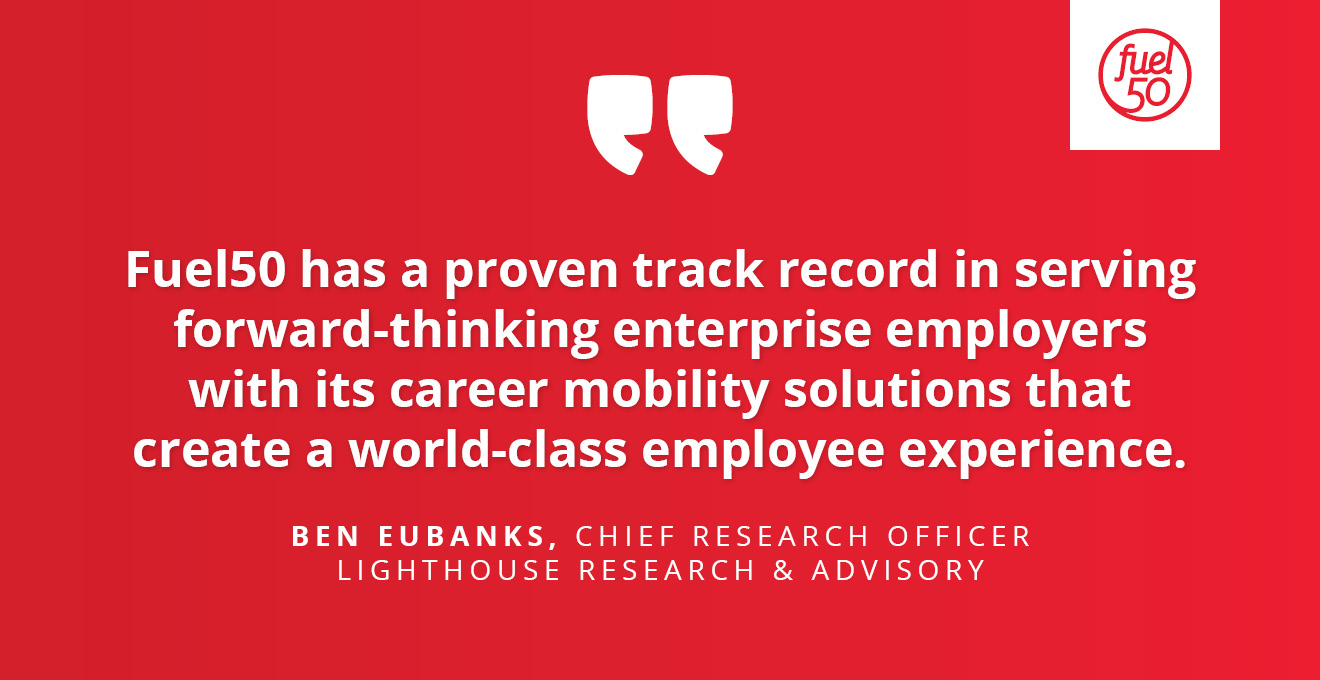 The 2021 awards were presented virtually on the 26th of May 2021. Fuel50 sends congratulations to all of the fellow providers who were highlighted for both their dedication to creating value for their clients, and the innovative technology solutions that make it possible.
ABOUT FUEL50
Fuel50 is the AI-powered opportunity marketplace that delivers internal talent mobility and workforce reskilling. With hyper-personalized AI and a deeply embedded commitment to diversity and inclusion, Fuel50 mobilizes your talent. Fuel50's ethical AI matches your people to opportunities in real-time, automatically maps your workforce architecture, and provides deep data insights for predictive talent and workforce planning. Fuel50 powers the workforce of the future.
For more information, please visit www.fuel50.com.