Internal talent mobility is the process of moving people within your workforce to fill open opportunities. This can include promotions to new roles, short-term redeployment, gig opportunities, or moves to different departments. It is a source of critical talent, a competitive advantage, and a driver of growth.
Not only does it engage staff and retain top talent, but internal mobility also gets the best from an organization's workforce without costly and time-consuming external recruitment. Leveraging your existing talent can also be a great way to build organizational and personal resilience – while maintaining productivity and saving money, time, and resources.
Here's how to build an agile workforce within your organization that is ready for whatever the future may bring…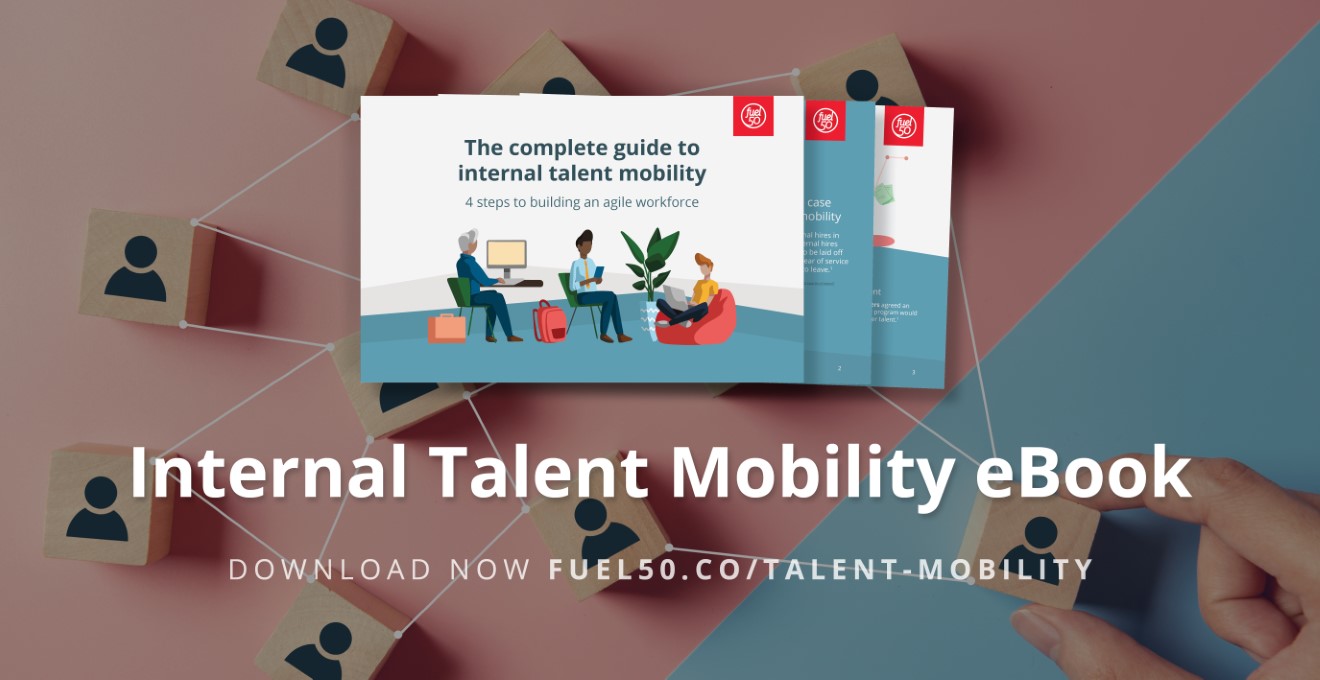 The Complete Guide to Internal Talent Mobility
This eBook by Fuel50 is designed to help you get the best from your workforce by engaging staff and retaining talent, without costly and time-consuming external recruitment.
You might also be interested in…