It's hard to be a good leader, and it's even harder when you're trying to lead a newly remote workforce as so many are doing during the great global lockdown.
Patty Azzarello, described by Fast Company magazine as "best-selling author, speaker, and CEO/business advisor," was spot on when she wrote:
"Suddenly, like it or not, we have all been thrown into remote working. And there is a natural concern that we will not be as effective."
This raises an important issue: How do you effectively lead people who are suddenly working remotely? What is different when direct reports who used to be in the office (and immediately accessible) are suddenly out of sight, working from home, connected only by modern technology?
Managing in the Age of Virtual Leadership
In other words, how do you manage people in the Age of Virtual Leadership?
Here's what global HR industry analyst Josh Bersin told Fuel50 CEO Anne Fulton about that during a recent FuelX Plus learning conversation:
"There are two things to remember about virtual leadership. The first is empathy and compassion. That's No. 1. Just help people get through this process because everybody's feeling a lot of stress.
Leading in a virtual company, or leading a virtual team, is different than leading in the office. You have to listen to people individually. You have to set rules and standards and hold people accountable. You also have to trust people — a lot. You don't know what they're doing all day. You don't know if they're busy or not. Maybe they're taking care of their kids. Maybe they're out for a walk. Maybe they're getting something to eat. You have to create standards around all that.
All the things we've been working on slowly over the last four or five years … we now need them urgently right this minute, including a very mature way of thinking about remote work, which many companies have done but a lot of companies have not."
Josh Bersin makes clear that virtual leadership requires four specific and highly important skills:
Empathy and compassion
The ability to listen to people individually
Setting rules and standards, as well as holding remote workers accountable
Building trust
Those last two may seem to be in conflict, but they actually work together as two sides of the same coin.
Empathy & Compassion
Few leaders acknowledge it, but sensitivity to what your people are dealing with is an important quality that the best leaders seem to have. Empathy for an employee's personal situation — not just on the job, but in their private life too — is critical in virtual leadership.
Forbes pointed this out in a recent blog post titled The Sensitive Leaders's Guide to Managing a Remote Team During the Coronavirus Pandemic. In it, they made this important point:
"Now more than ever, your team needs you to step up and provide much-needed structure, direction, and support. You can be the manager they need, all without sacrificing your well-being or stressing yourself out in the process. …
This is new territory … Self-doubt is a natural response to uncertainty and change. It's a sign you care deeply about doing a good job and achieving the best possible results. (So) watch out for perfectionism and overworking. Tackle negative self-talk when it arises."
And the Harvard Business Review — always a great source for timely leadership advice — offered this guidance for how to handle the newly-remote employee who seems to be struggling and a bit lonely in their new work environment:
"When you see the signs — like fewer emails or more inhibition in group conversations — talk to them. Increase contact and encourage others to, as well. Understand where they are. And get them what they need. Organizations should also make sure to have employee assistance services at this time. When you're suddenly taking away people's regular routines and connection with others, and it's open-ended, some will struggle and need extra help.
I would add that (leaders) need to be much more visible right now — through video conferencing or taped recordings — to give people confidence, calm them down, and be healers- or hope-givers-in-chief."
When you talk to people today, what jumps out is their disorientation. Everything in life has changed and working remotely is just part of it. It's more critical than ever for leaders to frequently check in with their team about how they're doing.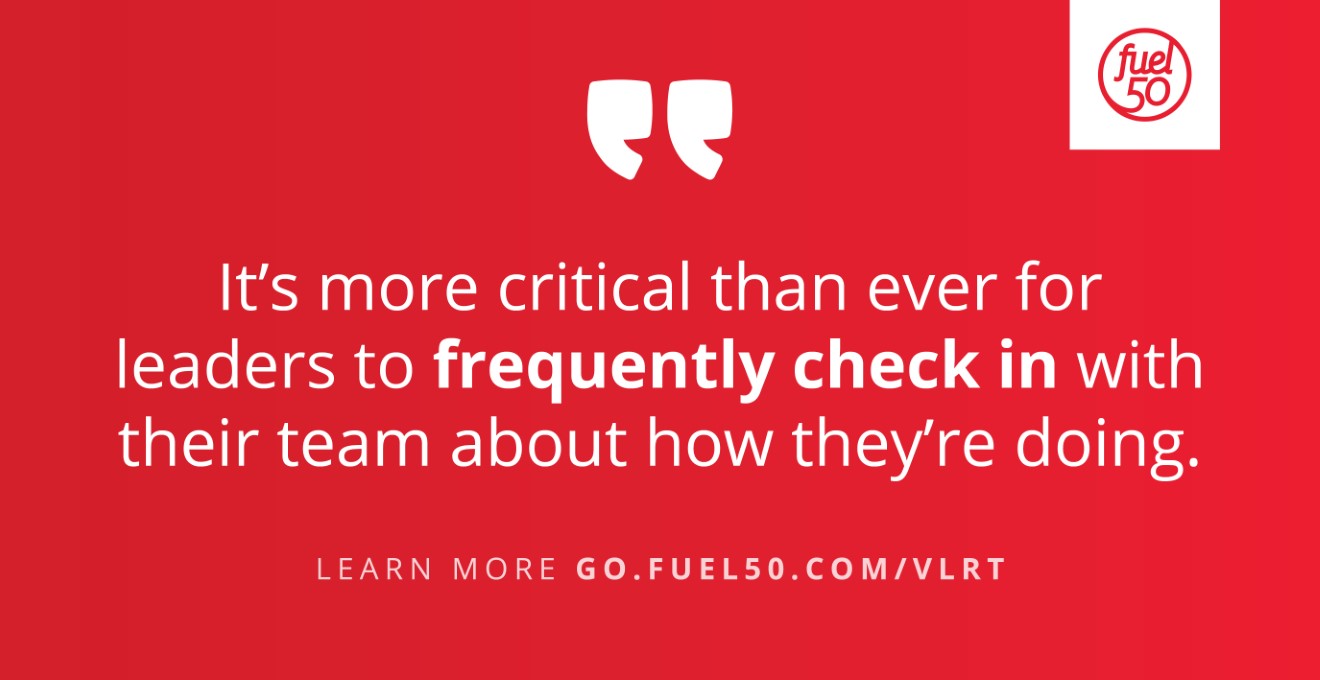 Listening to people individually
It has long been said that you should be careful to not be too judgmental about what people write in a text or email.
"Without the benefit of vocal inflections or physical gestures, it can be tough to tell e-sarcastic from e-serious, or e-cold from e-formal, or e-busy from e-angry," Fast Company magazine observed in an article about Why It's So Hard To Detect Emotion In Emails And Texts. "We're bound to make some wrong assumptions on both sides … "
The problem is that remote workers use texts, emails, or group messaging apps like Slack for the bulk of their communications. But without the ability to read an employee's body language, vocal inflection, or other physical signs, people working remotely are at a huge disadvantage.
That's why it's critical that leaders know how to listen when they communicate with their newly remote employees.
Here's how Forbes described it in a recent article titled Navigating The New Normal: Addressing Employee Experience During COVID-19:
"Leaders need to keep lines of communication open and provide appropriate amounts of information about what the organization is doing to support employees during this time.
Communication is important, but that's not enough. Everyone, including managers and leaders, also need to listen right now. For some employees this whole work-from-home thing might feel clunky, with a steep learning curve. Some may be experiencing increased stress, anxiety and isolation. Still further, others may be dealing with a sick or high-risk family member.
Organizations need to understand what employees are experiencing, as close to real-time as possible, so that challenges can be addressed quickly – at the time when action is needed – not after the issues have passed."
Rules, standards and holding people accountable
When was the last time you heard this? "What gets measured, gets managed."
The late Peter Drucker, often referred to as the "father of modern management," made that observation more than 60 years ago in his book The Practice of Management, but it's still relevant today for those who lead remote employees.
A recent Gartner report on How to Cultivate Effective Remote Work Programs had specific recommendations for building a successful remote work program, and one of them says it is important to "Prepare employees for remote work demands by setting accurate expectations and enabling supportive interactions."
It also offered these three specific suggestions for how to do this:
Create a transparent system of performance measurement that quantifies outcomes, not just activities or the amount of time spent on tasks. Establish assignments and goals with timelines. Track progress toward milestones on a weekly, monthly or quarterly basis, rather than on an hourly or daily basis.
Focus on coaching, guiding and enabling managers who oversee remote workers. Determine managers' attitudes toward remote workers to ensure that no biases exist. Track the development of remote workers to make sure they progress at the same rate as on-site workers.
Facilitate knowledge sharing and relationship building across individuals and teams by suggesting non-obvious connections that remote employees can exploit. For example, have the remote worker onboard new employees from outside the team as a way of getting to know them.
Drucker knew that the ability to measure what workers were doing and give them feedback to improve is critical to the successful workplace — and it's even more important when people are working remotely as so many are today.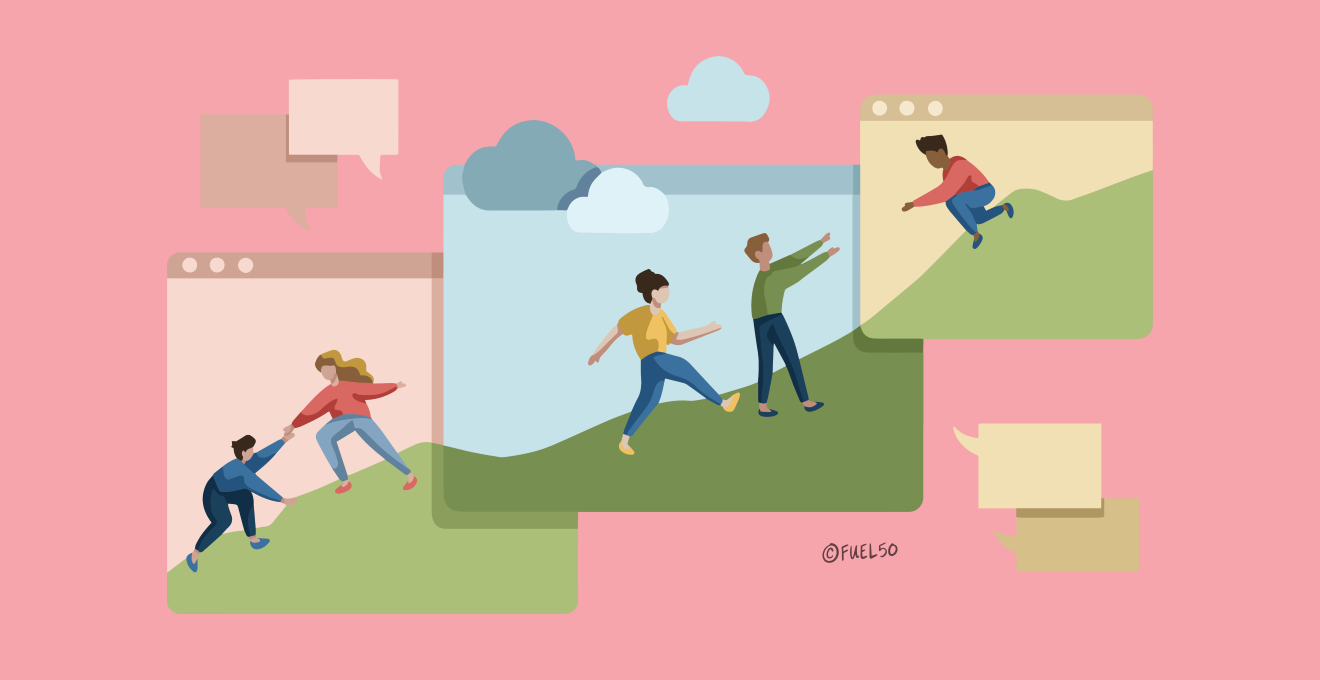 Building trust
Although accountability is a key issue in virtual leadership and managing remote workers, so is trust. And yes, trust AND accountability are two sides of the same coin.
Tsedal Neeley, a professor at Harvard Business School, has spent two decades helping companies learn how to manage dispersed teams. When she talked recently to the Harvard Business Review, she responded to a question about measuring the productivity of remote workers by talking about the importance of trust when employees work remotely:
"I'll say this to every manager out there: you have to trust your employees. This is an era and a time in which we have to heed Ernest Hemingway's advice: "The best way to find out if you can trust somebody is to trust them."
You can't see what people are doing. But equip them in the right ways, give them the tasks, check on them like you've always done, and hope they produce in the ways you want them to. You can't monitor the process, so your review will have to be outcome-based. But there's no reason to believe that, in this new environment, people won't do the work that they've been assigned."
That last point — that people who work remotely can be trusted to do what they have been assigned — is important because one of the early arguments against remote work was that employees working outside the office might slack off.
Well, that argument has been shown to be wrong in just about every remote work survey ever taken. Just last month, Business News Daily, in a story titled Working From Home Increases Productivity, made the case yet again, noting, "With all the modern comforts of home beckoning for our attention, it would be understandable if employers saw a dip in productivity, yet the opposite is true. According to the (2019) Airtasker study, telecommuters "worked 1.4 more days every month, or 16.8 more days every year" than people who worked in an office."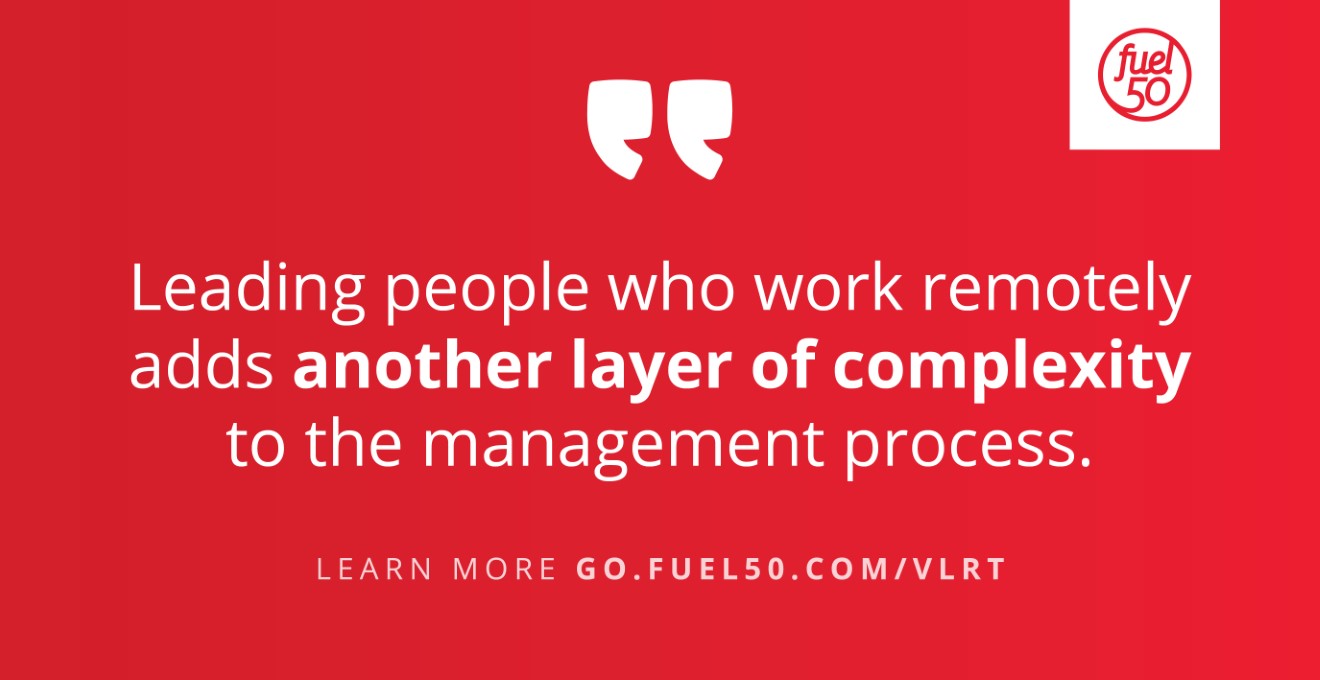 Final thoughts
If you do an Amazon search, you'll find it has more than 10,000 books on virtual leadership, virtual teams and managing remote employees. That's because leading people who work remotely adds another layer of complexity to the management process.
In the end, it's important to remember those words of leadership wisdom from the great author Ernest Hemingway — "The best way to find out if you can trust somebody IS to trust them."
Tsedal Neeley at the Harvard Business School hits this point a lot, and she made it again to HBR in a podcast about adjusting to remote work during the coronavirus crisis:
"The most important thing … is that managers have to trust their teams 100%. You have to trust that people are working, that they are going to fulfill their responsibility. If you have hired and you have trained and you have competent people on your team, you give them full trust, you equip them, you support them, and you trust that they're going to work. And you accept flexibility is part of the gift that comes with remote work, and you accept that their workday might look like an accordion — and that is perfectly fine."