Join Fuel50 at Unleash World 2022

12 – 13 October 2022  |  Paris Convention Centre, France
Wednesday 12 October at 1:00pm
Why Talent Optimization Must Be Your 2025 Imperative
Organizational resilience and workforce optimization are now strategic imperatives in our new post-pandemic recession era. The world of work is being defined by talent shortages and the skills gaps crisis, with Reskilling, Recruiting and Retention now trending as the global HR challenges today. 80% of companies looking to future-proof their organization need to understand their workforce better and tap into the fast-growing talent marketplace (SHRM). Join us as we enter the era of Talent Optimization, where talents and skills will be your differentiator.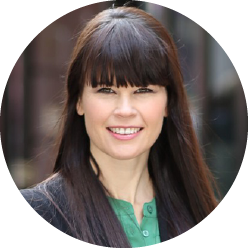 Chief Experience Officer & Co-Founder
Subscribe and receive our top articles, research, podcasts, webinars, and more delivered to your inbox! We send one research-based piece every 2 weeks, and you can opt-out at any time. See here for privacy policy.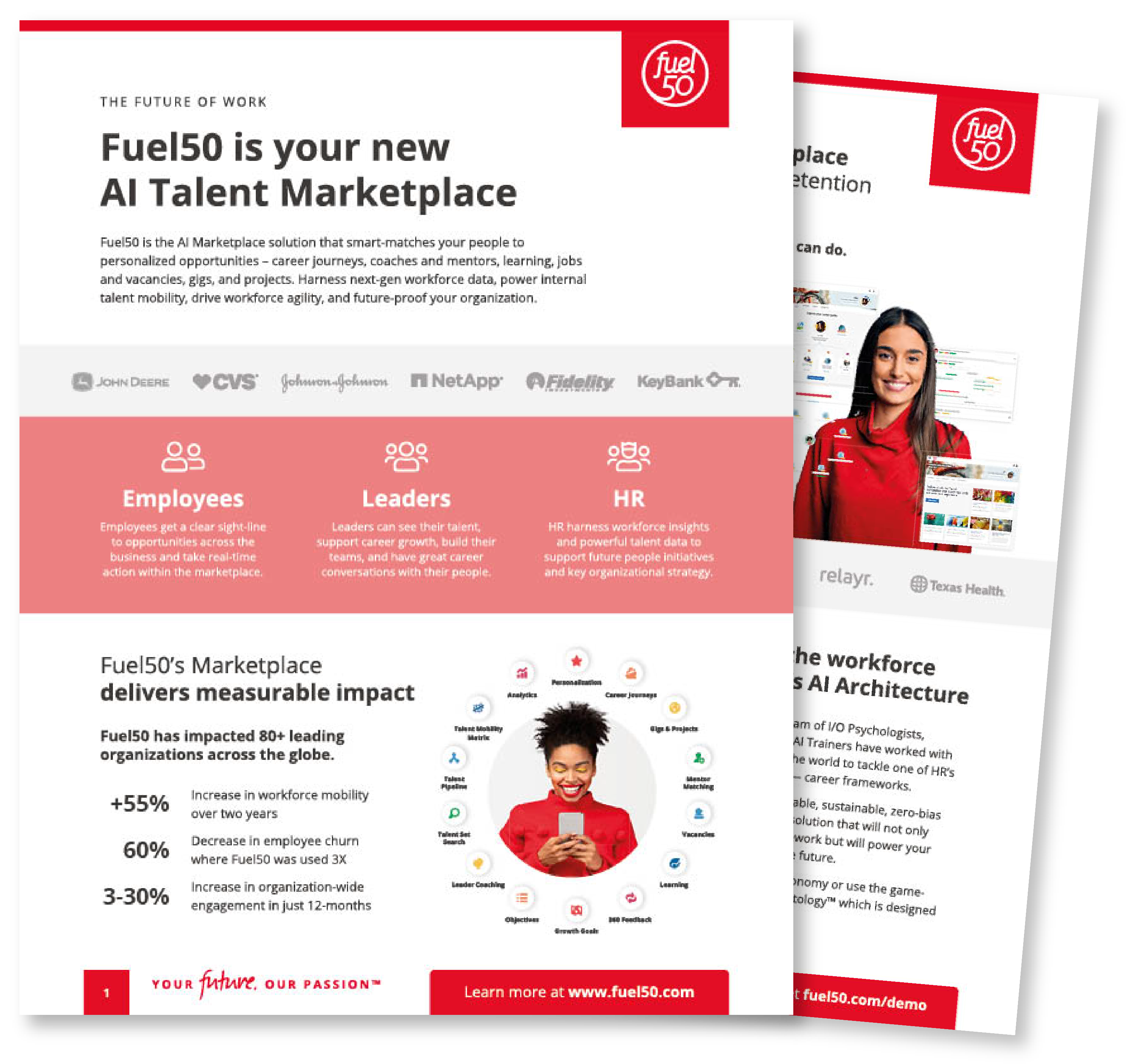 Fuel50's AI Talent Marketplace
Harness workforce data, power internal talent mobility, drive workforce agility, and future-proof your organization.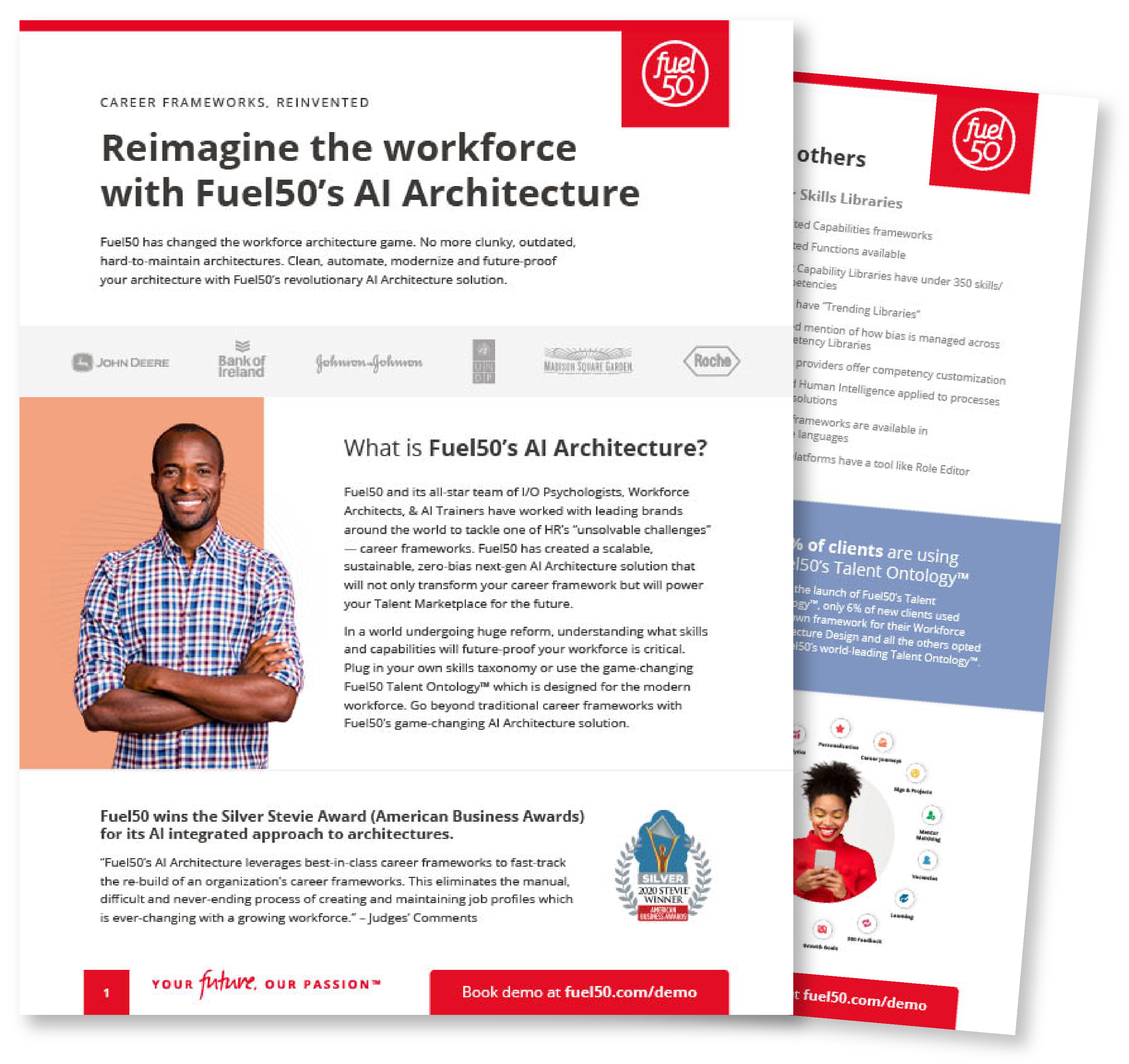 Fuel50's AI Architecture
Low-touch, and scalable AI architectures for organizations of all sizes, structures, and industries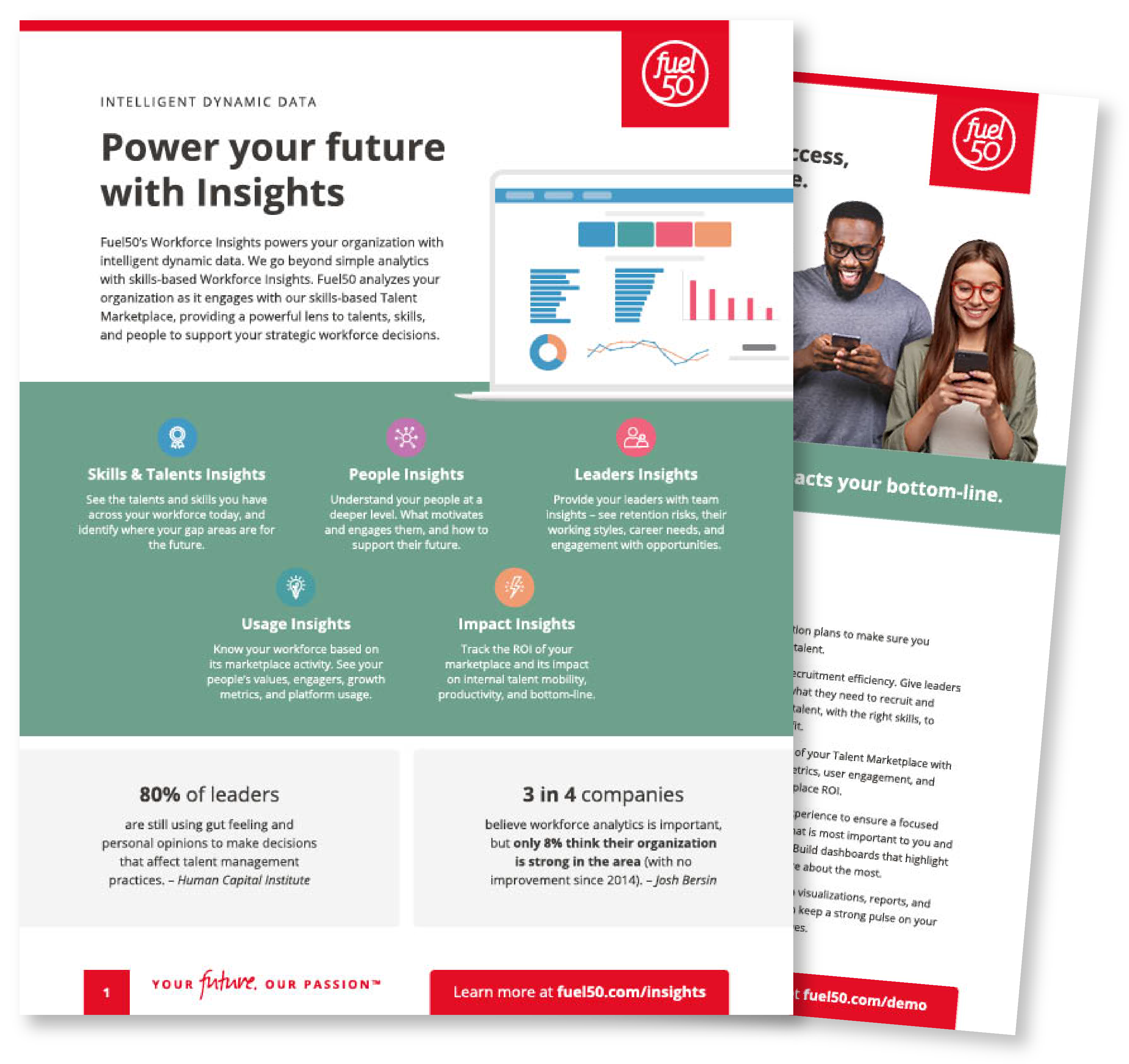 Fuel50's Workforce Insights
A powerful lens to talents, skills, and people to support your strategic workforce decisions.
Get a taste of the research that will be available at this year's Unleash World Conference and subscribe for more awesome thought-leadership using the form above. We look forward to seeing you there!