Step into the future of careers!
Tune in to our brand new Fuel50 Webinar Recording on "Future-Proofing Careers". Featuring Co-Founder and CEO of Fuel50, Anne Fulton, and Career Futurist & Author, John Fitzgerald.
In case you missed it, this webinar highlights the latest research from Harmonics' Future Workforce Readiness: Research Study 2019. The study set out to discover how "future ready" the workforce really is, by examining the five characteristics critical to future career readiness.
"Future career readiness is the critical indicator that illustrates the gap between your current and future workforce's readiness to change."
John Fitzgerald, Career Futurist & Author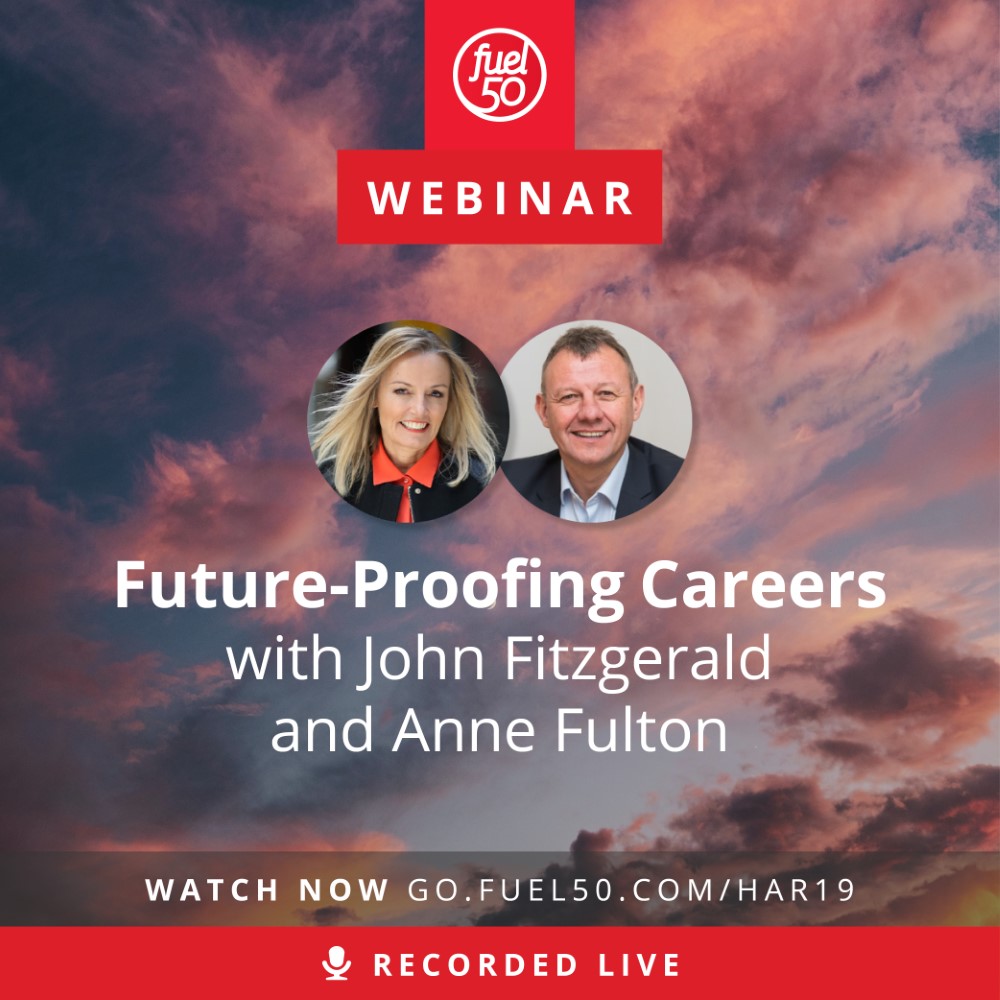 By 2022, a staggering 42% of all workplace tasks will be carried out by machines, up from 29% now.
In less than 3 years, we're going to lose 75 million jobs worldwide but we're going to create 133 million more.
Alarmingly, 1 in 5 are actively seeking to leave their employers and pursuing a new role externally.
A very high percentage are either disengaged with their employer or don't see opportunity for career growth.
People think they are better prepared than they actually are.
Are you ready for the future?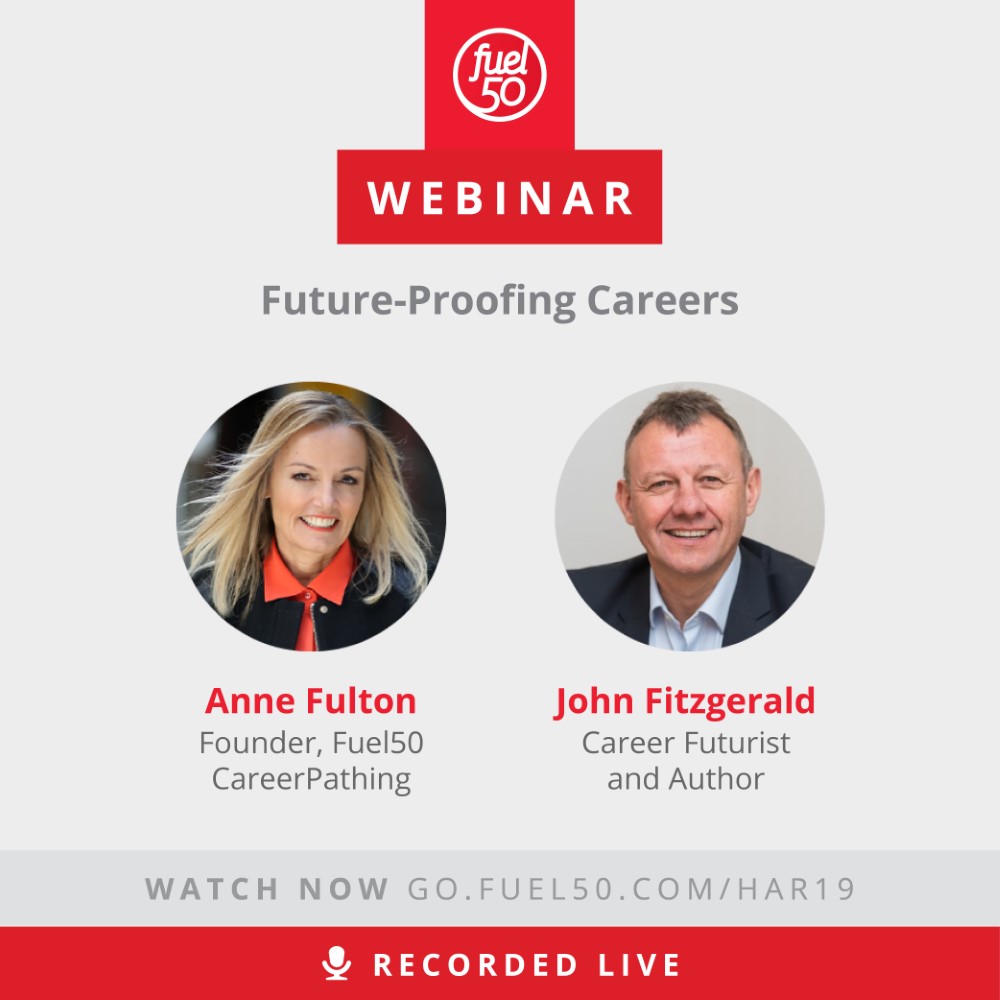 Coming up next
Our next Fuel50 Webinar is on June 19 — "Career Pathing Made Easy with Aon". Keep an eye out for more… coming soon.