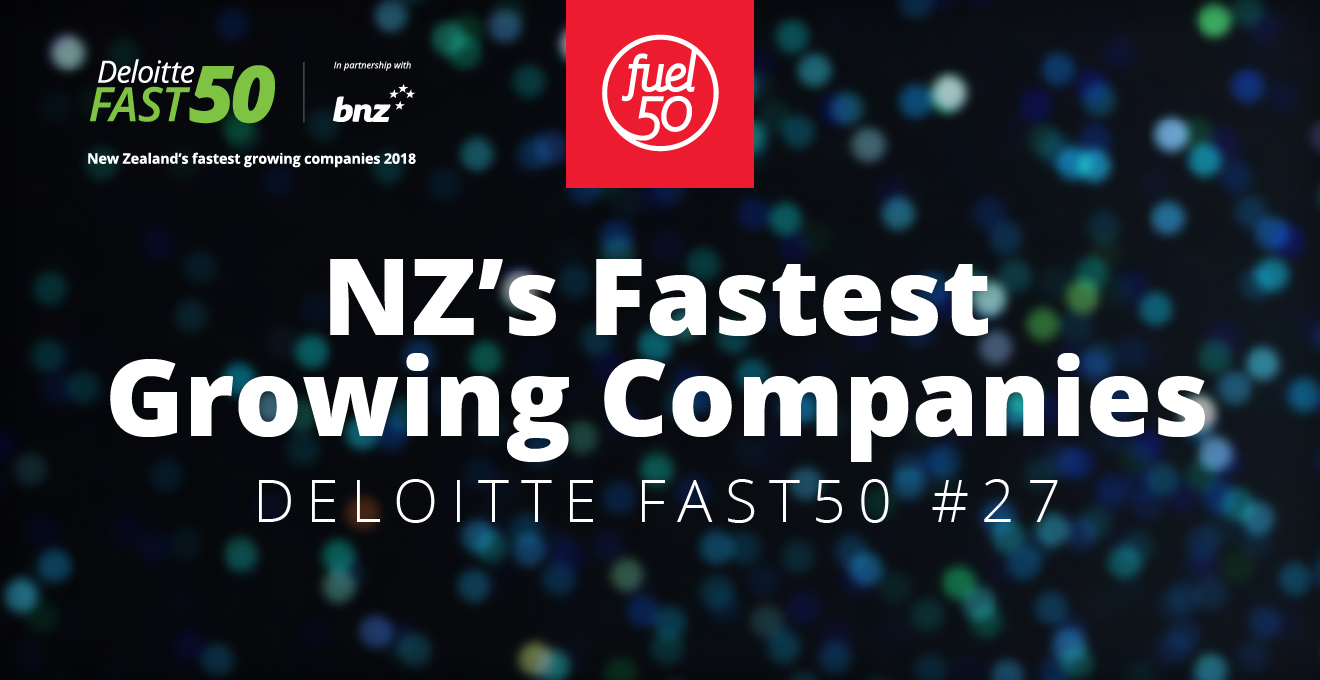 We are super privileged to have been named New Zealand's 27th fastest-growing company in the Deloitte NZ Fast50 index.
Based on 2016 end-2017 growth this is a huge credit to all of the hard work achieved in 2017 by the Fuellie team to secure 270% growth. At the time we were a micro team and achieved a huge year.
A typical Deloitte Fast 50 company is not your average business"

John Anthony
We were among an inspiring group of NZ companies from throughout NZ – read some of their growth and success stories here.
NZFast50 companies identify talent shortage as a key issue
59%
Interestingly, among the Fast50 Companies one of the biggest issues they are all facing is the current talent shortage. This makes us even more motivated to continue helping organizations win the talent war.
Enough about us, though! We'd love to celebrate YOU — have you applied for our FuelX awards yet? It's free, simple, and could score you a trip to FuelX 2019! Let us celebrate your career experience!